Maldives President Abdulla Yameen has sought parliamentary approval to extend the state of emergency in the Indian Ocean archipelago for 15 days. Earlier, the Supreme Court dismissed a case challenging the validity of the presidential decree imposing the emergency.
The turmoil in the atoll nation started after the Supreme Court ordered release of key political prisoners, including Yameen's opponent and former president, Mohamed Nasheed, who is currently in exile in Sri Lanka. The verdict triggered a series of untoward incidents including a brief spell of violence following which Yameen declared a state of emergency on 6 February.
Parliament's Deputy Secretary General Fathmath Niusha told the legislature on Monday, 19 February that the government needs to extend the emergency as "the situation has not changed". It was originally supposed to end on Tuesday, 20 February.
As anti-government lawmakers have boycotted the emergency session, the remaining MPs are likely to ratify the extension.
The opposition had reportedly hoped that the state of emergency would be revoked.
The tourism industry which is central to Maldives' economy could be badly hit by the developments. Many countries have already issued travel advisories cautioning their citizens who intend to visit the Maldives.
The opposition has called Yameen's crackdown a "purge", and accused him of stifling dissent since coming to power in 2013.
India, the key immediate neighbour of Maldives, has been closely watching the situation with the opposition requesting New Delhi to intervene in the crisis. Nasheed is also visiting India to meet Defence Minister Nirmala Sitharaman to discuss the situation.
"We have noticed that the emergency which has been declared in Maldives, is valid for next few days. We will wait to see the steps which will be taken by the government of Maldives after this," the Indian external affairs ministry said earlier.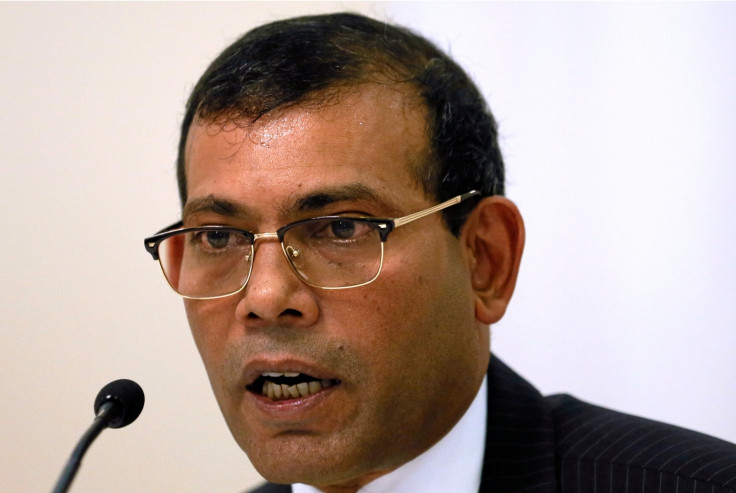 The picturesque archipelago, with 26 coral atolls and 1,192 individual islands, shares close ties with India. But, India has been at loggerheads with Yameen since he took charge in 2013.
India, a preferred destination for the Maldivians for various purposes including education and medical treatment, is reportedly pondering whether tougher measures are necessary to deal with the situation. Trade agreements and visa arrangements between the two countries, which are vital for both, are expected to suffer a blow if the situation takes a turn for the worse.