A 41-year-old Manchester man who was found sleeping in a blood-stained bed, beneath the dead naked body of his 40-year-old cousin has been cleared of any involvement in her death.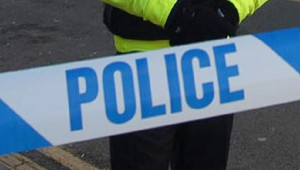 Hull mum-of-two Ms Warburton was found hanging with Mark Pickford's tow rope around her neck and more than 30 injuries to her face and arms.
Prosecutors alleged Pickford had breached his duty of care towards his cousin, asking the court to find him guilty of assault and manslaughter by gross negligence.
Pickford could not explain how his cousin Dawn Warburton died, claiming to have blacked out during a drugs-and-drink session at her Hull home. He believed Ms Warburton may have given him diazepam which knocked him out until police arrived and discovered her body.
The jury at Hull Crown Court found Mr Pickford not guilty, causing Ms Warburton's family in court to break down in tears. Ms Warburton's daughter Samantha shouted at Pickford: "You're horrible doing that to my mum."
Detective Superintendent Christine Wilson, who investigated the case, praised Ms Warburton's family.
"Dawn's family have been incredibly strong and very unified," said D/Supt Wilson. "They have acted with huge dignity. To them, she was Dawn. Yes, she was sometimes misguided, but she was loved by her family regardless. Dawn idolised her kids. She would do anything for them and she wanted to be involved in their future."
Judge Jeremy Richardson QC thanked the jurors, saying: "This has been an unpleasant and disagreeable case in many respects for you and everybody connected with it. Thank you for your service."
The court heard that the cousins had not been in touch for over a year. Then Ms Warburton sent Pickford a text which said: "How's tricks cuz?" Soon the texts became sexual. Ms Warburton texted: "I scare myself the sort of dirty sex I'm into. It would warp your mind." Mr Pickford texted: "You're getting tied up, I will treat you like a random victim, gonna do you Manchester style."
Five days before Ms Warburton's death he texted: "Gonna tie you up for a couple of days next time I come up, bite you, burn you. I'll kick your head in, use you and abuse you."
Pickford went to his cousin's home for sex on a regular basis, but claims they did not engage in violent sex games and he only sent the texts when drunk to "be a lad".
On 13 April last year Ms Warburton's downstairs neighbour found water dripping through her ceiling and alerted police. Pickford was curled up in her bed beneath her hanging body. He claimed the two had not engaged in sex games that evening.
"Dawn was loving, caring, kind and thoughtful," said her sister Julie Thompson. "Dawn always offered a beautiful smile to life, which will remain with us all forever. Dawn and I had a very strong relationship and I will always remember the fun and happy times we spent together, of which there were many."