Manchester City boss Manuel Pellegrini rues costly mistakes in defeat at Arsenal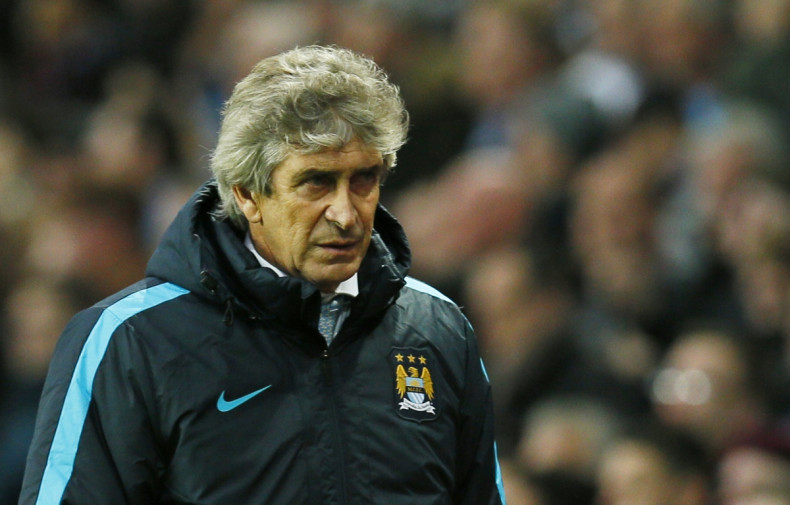 Manchester City manager Manuel Pellegrini believes that mistakes cost his side a 2-1 defeat at Arsenal on Monday (21 December) night despite being the better side on the pitch. The Chilean boss, meanwhile, claimed his team reaction in the second-half of the game proved they will be one of the candidates to win the Premier League title at the end of the season.
Pellegrini's side dominated the ball possession during the first half hour of the game but conceded two goals from Theo Walcott and Olivier Giroud before half-time. Yaya Toure's goal in the 82th minute of the game gave his side some hopes to secure a point in a tense final but the Gunners eventually held the 2-1 lead until the end.
The defeat leave City in the third position of the Premier League, four points behind Arsenal and six away from Leicester City, after having failed to win a game away since beating Crystal Palace earlier in the campaign.
But the boss said: "I am thinking about the future not the past. We have 63 points more to win. I think the way we played in the second half we are going to be an important team in fighting for the title."
"In the second half we took more risks, we created a lot of chances, we had more possession, we had lots of shots but in a match this important you can't make mistakes.
"We played better than Arsenal but for the second goal we made a mistake and that was decisive. I am very proud of the attitude of the team though. We kept fighting until the end and never gave up."
The boss, meanwhile, hailed the return to action of Sergio Aguero although the Argentinian striker couldn't complete the whole game after having spent almost one month on the sidelines. "I think that it was important for Sergio to return to the team," he said. Maybe he needs a few more matches to return to his form but it was important for the team that he played tonight."