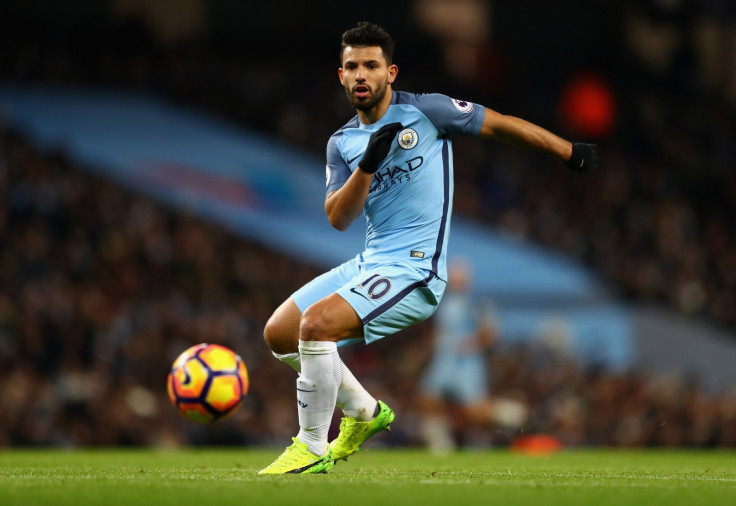 Manchester City striker Sergio Aguero has no interest in making a controversial summer switch to cross-town rivals Manchester United, according to reports.
The Sun reported over the weekend that United boss Jose Mourinho was considering launching a sensational bid for Aguero as a replacement for Zlatan Ibrahimovic, who faces a lengthy spell on the sidelines due to a knee injury.
However, the Daily Mail claims the Argentina international has no intention of moving to Old Trafford as he does not wish to tarnish his reputation with City supporters.
Aguero has two years left on his City contract but his future at the Etihad Stadium is far from certain following the emergence of Gabriel Jesus.
The 28-year-old has also been linked with summer moves to Paris Saint-Germain and Real Madrid.
Aguero admitted in April that his place in the City team had come under threat from Jesus, but vowed to do his best for the club until the end of the season.
"With Gabriel Jesus coming in – of course he's a very good young player which is why he's at City – I think he's going to settle in very well here," the Argentine told Sky Sports.
"I know there will come a time when I'll have to step aside. Other young strikers like Gabriel Jesus will be brought in. When you reach a certain age, the youngsters start putting pressure on you and you have to be even better.
"I always respect my coaches and I certainly respect [City manager] Pep [Guardiola]. I just want to play and give my all until the end of the season."
The Daily Mail says Aguero will hold talks over his future with Guardiola at the end of the season.
The 28-year-old has scored 18 goals in 28 league appearances for City this season. He missed the club's 5-0 win over Crystal Palace on 6 May due to a groin injury.