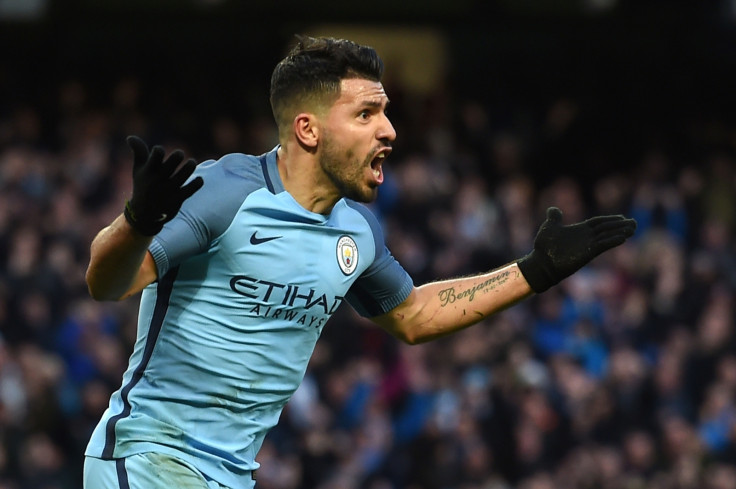 Sergio Aguero is the all-time leading scorer in the Premier League for Manchester City. The Argentina international began his European career at Atletico Madrid before moving to the Etihad Stadium outfit in 2011. He draws comparison to his former father-in-law Diego Maradona for his ability with the ball and has been a constant in the Argentina national team alongside Lionel Messi.
Who is Sergio Aguero?
Sergio Leonel "Kun" Aguero was born on 2 June 1988 in Los Eucaliptos, in the south of Buenos Aires, Argentina to a poor family who could barely make ends meet. He started his football career as a nine-year-old for Independiente, the team he supported, after making a name for himself among a host of lesser known clubs like Loma Alegre and Los Primos.
After spending six years in the youth setup, he made his way onto the substitute bench in Argentina's first division. At 15 years, one month and three days, Aguero was cllaed on by Oscar Ruggeri – then coach of Independiente – as a substitute for Emanuel Rivas with 21 minutes left on the clock against San Lorenzo. It was then that Aguero broke Maradona's record to become the youngest player to play a part in the Argentine top level.
Seven months later, he made his first start, but by then clubs from across the country and Europe had got wind of his talent. He made only two starts that season and only eight the following year before becoming a regular for the side in 2005/06. He was inevitably selected for the Argentina Under-20 World Cup squad, where he became friends with Lionel Messi and shared a room with him, marking the start of a lasting friendship.
He scored 23 goals in 54 league games in his three years for Independiente, before moving to Atletico Madrid in 2006, where he truly realised his potentials. He took time to settle in Spain, where in his first season and played just behind Atletico's then main striker Fernando Torres, amid problems with his diet. Torres' departure to Liverpool after the end of the 2006/07 season saw him combine with Uruguayan Diego Forlan to form one of the deadliest partnerships in the club's history.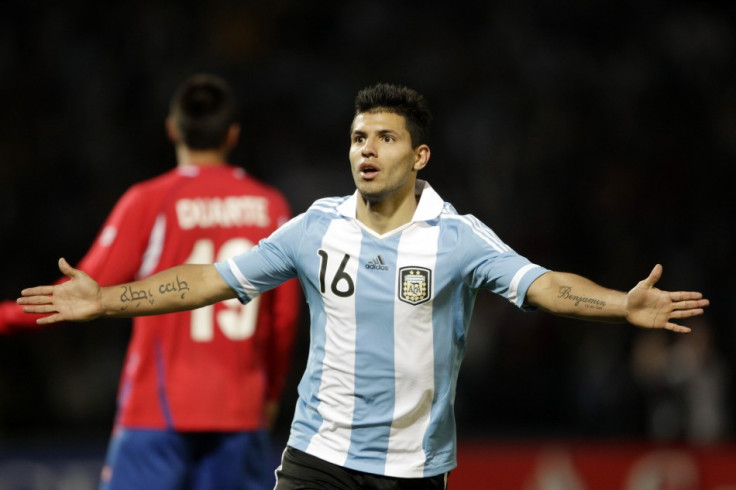 However, his relationship with the club ended in June 2011 when he made his mind up for a transfer and joined one of the richest teams in the Premier League, Manchester City, for a club record fee at the time. Aguero did not waste any time to showcase his talent, when and in his debut against Swansea he scored two goals and assisted a third. He went on to score 30 goals in all competitions for the Citizens in his maiden campaign, including the winner against Queens Park Rangers to win the 2011/12 Premier League title on goal difference, one of the marquee moments in City's illustrious history.
He has gone on to score 161 goals for the club since arriving in Manchester, winning two titles and two League Cups. He has also led Argentina to the World Cup final in 2014, where they lost to Germany owing to a solitary goal by Mario Gotze.
Sergio Aguero's career highlights: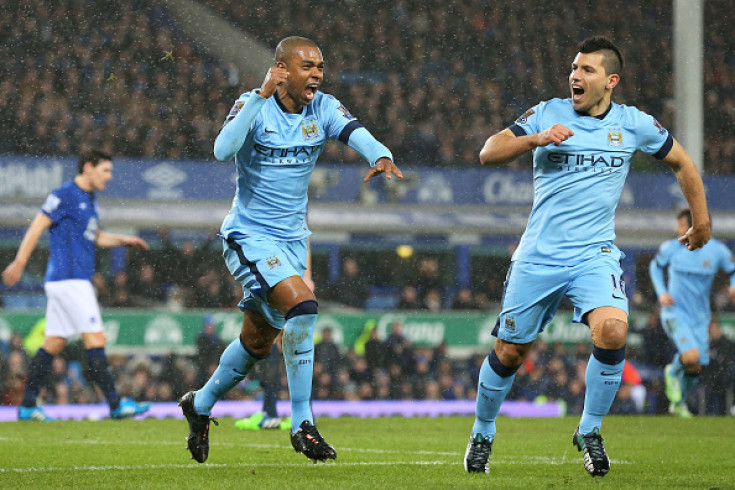 Sergio Aguero's net worth and salary:
Aguero signed a £220,000 per week deal at Manchester City back in August 2014 and there is talk of him being close to a one-year extension to tie him with the club until 2020.
In 2016, according to Forbes, the Argentine striker earned $16.8m (£13.5m) in salary, while endorsements with Puma and others took his cumulative earnings to $24.3m. The Richest puts his net worth in 2015 at $70m.
Sergio Aguero and his sponsors:
Forbes estimates that Sergio Aguero's endorsements are worth around $7.5m-a-year and most of that comes from his big-money agreement with Puma.
Aguero signed the most lucrative sponsorship deal in English football in 2011 by becoming the face of Puma in a contract worth £5m. However, since then, there have been more lucrative player partnerships with big brands, but Aguero remains one of the highest earners in the division.
Aguero also has deals in place with Pepsi and EA Sports.