Manchester City manager Pep Guardiola has ruled out signing Virgil van Dijk from Southampton in January, with the defender also linked with a move to Manchester United. City have struggled defensively this season, leading talks of a transfer in the upcoming transfer window but the former Bayern Munich manager insists that he is more inclined to signing a full back than a centre-back.
The Dutchman was seen wearing a City shirt, gifted by a teammate as a secret Santa present, with rumour mills going into overdrive linking the defender with a move to the Etihad. However, Guardiola insists that the only way Van Dijk will play on the same field as City is when the Citizens visit Southampton for the reverse fixture in April.
"Next month, Van Dijk here? We're going to Southampton to play against them. He's not going to come here next month. Impossible. He's a Southampton player and we don't want him now. We're going to Southampton to play against them, that's sure," Guardiola said, as quoted by ESPN.
United have also been linked with a move for the defender, with Jose Mourinho looking to shore up his defence after an underwhelming start to the campaign. Former Chelsea striker Tony Cascarino believes United would be the most interested in signing the defender as he would be a "perfect fit" under Mourinho.
Meanwhile Guardiola hinted that he could be inclined to add more depth at full-back but he is happy with whatever he currently has at his disposal. The Citizens ran 3-0 winners over Hull City on Boxing Day, closing the gap with Chelsea to seven points, who also ran convincing winners against Bournemouth.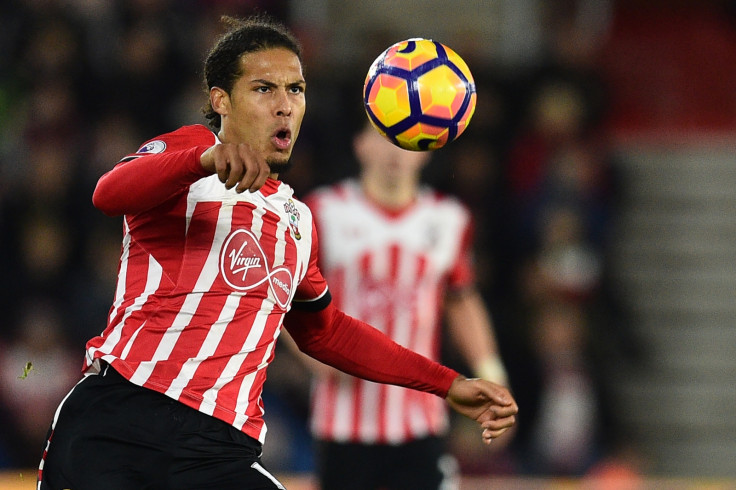 "If you ask me today, no. But maybe next week we're going to change and we realise we need something special in one position to keep one more player in that position, especially in the full-backs. But the other positions we are quite happy," he added.