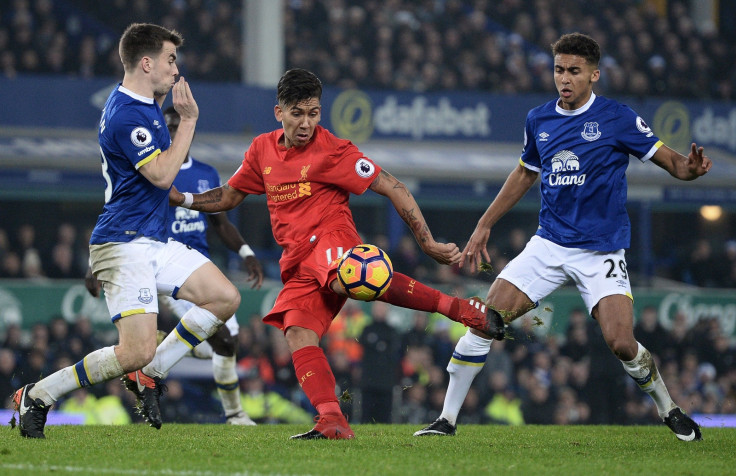 Roberto Firmino, a striker at Liverpool FC, has been charged with drink driving, it was reported on Monday. The 25-year-old was said to have been pulled over by Police in Liverpool city centre in the early hours of December 24.
A spokesperson for Merseyside Police said: "Merseyside Police has charged a 25-year-old man with drink-driving after his car was stopped in Liverpool city centre in the early hours of Saturday, December 24 2016.
"Roberto Firmino, from Liverpool, will appear at Liverpool City Magistrates Court on January 31."
The club told The Liverpool Echo it would not be commenting on the matter until the legal process had reached its conclusion.
Ahead of their match against West Bromwich Albion on Monday, Liverpool sat in second place on the Premier League table. Firmino has made 16 appearances in 17 league games so far this season and was expected to play on Monday.
The Brazil international is a valuable asset to Liverpool, having joined the club from Hoffenheim on a five-year deal last June for £29 million. Earlier this month it was reported that the star's contract included a clause stating that he may leave the club should any potential suitor make an offer of £82m for him - just under £7m less than the record signing of Paul Pogba for £89.5m by Manchester United.
Firmino is not the first Premier League star to be caught drink-driving. Earlier this month Manchester City midfielder Yaya Toure received what is thought to be a record fine of £54,000 and an 18-month ban for drink-driving.
The 33-year-old, who is a devout Muslim, said he was not aware that he had been drinking and claimed he had been drinking cola from a jug, which he was unaware was mixed with brandy. Though the judge said it was "inconceivable" that the player had been unaware he had consumed alcohol at more than twice over the legal limit, Toure said he had felt tired, but had no idea he might have been drunk.