Roberto Mancini has warned Sir Alex Ferguson that the title race is not over after Manchester City reduced United's lead to 12 points with a 1-0 win over Aston Villa on Monday night.
City went into the match 15 points behind their cross-town rivals with a game in hand, but thanks to Carlos Tevez scoring on the back of a terrible mistake by Villa centre-back Ciaran Clark, they were able to reduce the deficit.
While this is still a considerable gap Mancini believes United should still be wary of their closest competition, particularly with the sides set to face one another in April.
"It was important to stay 12 points behind United because, with ten games to go, you never say never," he told Sky Sports. "The championship is not finished.
Mancini said he told his players after the Villa game: "Keep on winning and you never know. This is football. Last year nobody thought it was possible.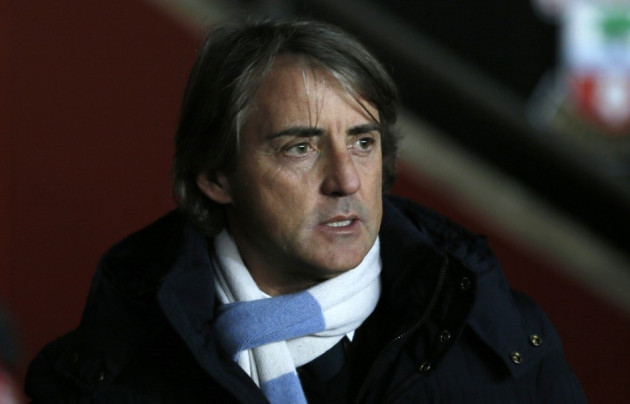 "Maybe they can lose four games and we can win every game. We know it will be difficult but we want to try.
"We hope they can lose points before the derby [at Old Trafford on 8th April]."
The last time City played Villa was in November, and the current title holders left the match with a 5-0 victory over their opposition.
While there was no such difference in talent between the two sides on Monday, Mancini still believes his side showed they are capable of beating the best.
"We are playing well," he explained. "We didn't concede a lot of chances. It was difficult because for me Aston Villa are a good team and it is strange they are near the bottom.
"At this moment we don't have Vinny, who is really important for us, but Matija is playing very well.
"He is young and needs to improve to know the Premier League better, but I am very happy with his performance tonight."
Villa may well be fighting to get out of the relegation zone but the Italian argued that they will be a challenging team to beat as we hit the business end of the season, saying: "I think it was a good performance because Aston Villa are a good team and for us it was important to win this game.
"Villa have young players and probably need more experience, but they play very well and I think they will stay in the Premier League."