Manchester City Transfer News: Striker Insistent On Permanent Stay
Manchester City transfer news: Sergio Aguero says he plans on staying with the big spenders for a long time
Sergio Aguero has insisted that his future remains with Manchester City, with the striker revealing he plans to stay with the big spenders for at least the entirety of his contract.
Though it was only his first season in the Premier League, Aguero made 49 appearances and scored 32 goals for the Citizens, and had a big hand in their last gasp win over United in the title race.
And as the club celebrated winning their first domestic title in 44 years, Aguero has insisted that he plans to stay with City for the long term, despite reported interest from other clubs.
"My future is at Manchester City," he told The Times. "I want to stay here. My contract has four years left to run and I see myself being here at least as long as that.
"There are always rumours, but there is no truth in them. I am not thinking about moving to Real Madrid or anywhere else.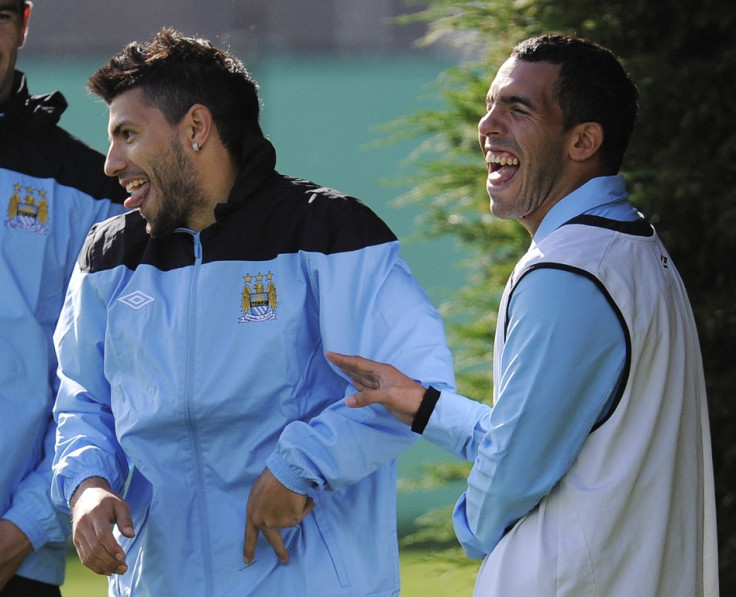 "City have treated me very well from the very first day I arrived, I'm settled at the club and my family are happy in Manchester, and I want to stay."
Aguero has high hopes for the City squad, and believes that this first title for the currently group is just the beginning of many years of success for the club.
"I can win everything that I want to win here," he explained. "We have won one title now and we can go on to win more. Once you have one, you are desperate for the second, the third, the fourth, and it will be the same with us.
"We won the Premier League this season. Why shouldn't we believe we can win it in years to come, too?
"We will be even better next season, I am certain of that. We had a lot of new players getting to know each other this year. We want to keep going.
"It is fundamental to carry on winning. We will have more power next season, obviously. We will just keep getting stronger and better."
© Copyright IBTimes 2023. All rights reserved.