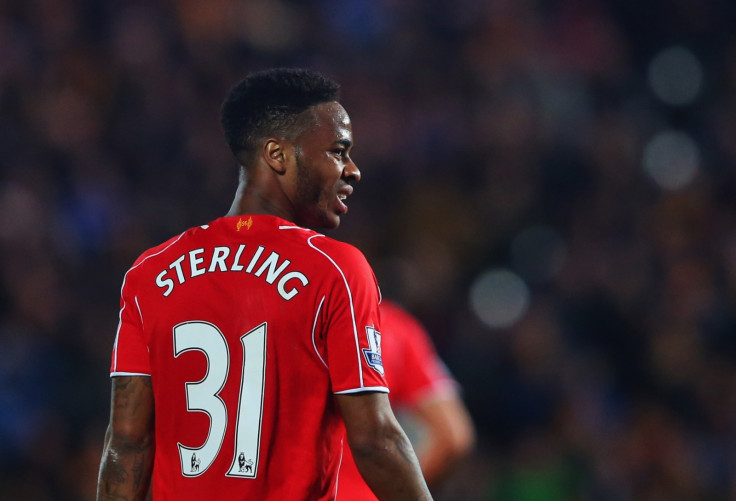 Manchester City are reportedly favourites to sign Liverpool midfielder Raheem Sterling after the player refused to extend his contract with the Reds, according to the Daily Mail.
The 2013/14 Champions are reported to be preparing a £45m(€63m,$69m) bid for the player in the summer, where he will earn up to £120,000 a year, a massive hike from the salary he currently demands at Anfield.
Manchester United and Arsenal have also been linked with the player but City, with their need to sign homegrown players will try everything in their power to sign the midfielder, who will address the stipulations mandated by the FA and also give them some much needed pace and ability on the wings.
However, Louis van Gaal is unlikely to let the transfer slide easily, with the Dutchman desperate to put the animosity between the clubs behind them and sign the midfielder in a shock summer deal.
Brendan Rodgers is still hopeful that the player will stay in Anfield for at least the upcoming season, with his contract set to expire in 2017.
"It's difficult to comment on what others speak about. Any meetings that take place here will be dealt with internally," Rodgers said. "Facts are simple. Raheem has two years left on contract and I expect him to see those two years through. I don't see Raheem as being unhappy. I'm sure talks will take place over the summer."
However, a bilateral relationship has been made extremely difficult by Sterling's agent Andy Ward, who has made his position untenable by going on record to state that the player will not extend his contract with the club even if the club offers him a massive £900,000 a week package.
Sterling's departure will be a massive loss for Rodgers, who has seen his side slide out from being second last season to being out of contention for a Champions League space following the departure of Luis Suarez.
Sterling's departure will open up another major wound for the Reds, who are already lagging behind the top four clubs on the basis of net spend and revenues.