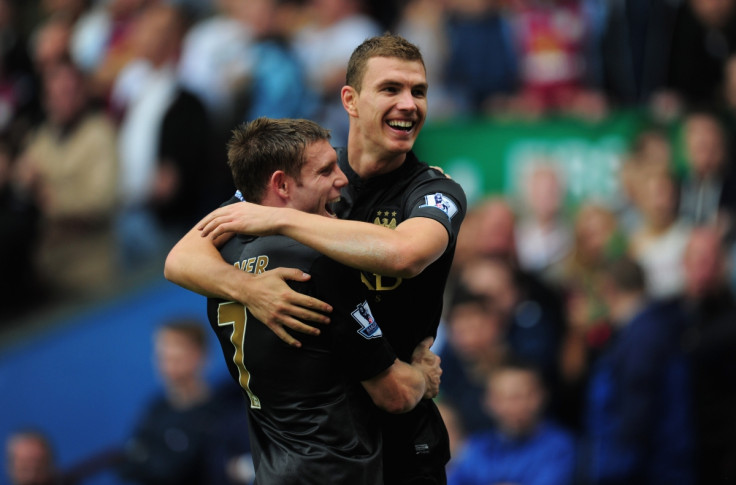 Manchester City striker Edin Dzeko has claimed he is ready to replace injured star Sergio Aguero for the crucial Champions League game against Roma on Wednesday 10 December.
Pellegrini confirmed on Tuesday that City will have to face the big challenge without top-scorer Aguero, who is set to be out for four to six weeks with a knee ligament injury he sustained during the win over Everton on Saturday 6 December.
Even though Yaya Toure will also miss the game due to suspension, David Silva, Stevan Jovetic, Fernandinho and captain Vincent Kompany are expected to be ready to play following different injury concerns.
The Premier League giants need a least a point (a minimum of a 2-2 draw) in their visit to the Italian side to have any chance of going through the last 16.
Even though Pellegrini's side will be knocked out if CSKA Moscow win away to Bayern Munich, they will qualify should they secure a point at Rome and the Russians lose.
Meanwhile, City will also reach the next round by winning in Rome should CSKA draw in Munich.
Dzeko has only scored two Premier League goals this season and has just returned to action – during the victory over Everton – following an injury but is confident on replacing the Argentine star to lead his side to the knockout stage.
"I'm there when the team needs me and I'm happy to be back," Dzeko said, according to Sky Sports.
"It was a bit hard for me but now I'm back and I'll do my best to try and score the goals and bring something good to the team. I always try to do my job and my job is to score goals and I will keep scoring them, I'm sure, if I [keep] healthy."
The Spaniard admits Aguero's absence is a huge setback but believes the return of Silva can help them secure the qualification.
He said: "It was a big blow for us. You can see how many goals he scored in [the] last few games and he is our best and biggest player, with David Silva.
"Hopefully [it will not be] too many weeks but we have to deal with it. We have won five in a row. There is better confidence, better atmosphere in the team when you're winning the games and I think we're coming back to our normal performances. Hopefully we can be even better in the next week."