Manchester City Star Lauded as 'The Buy of the Century'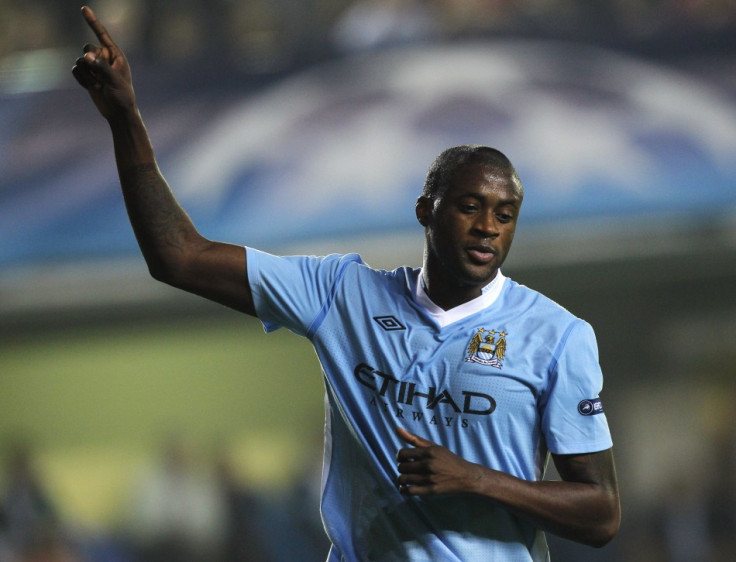 Garth Crooks has described Manchester City star Yaya Toure as "the most competitive, no nonsense midfielder in the Premier League".
The Ivorian international left Barcelona in July 2010 in order to join Manchester City's lucrative new project in a deal worth a reputed £25 million. Although he earns a reported weekly wage of £200,000, Crooks suggests the 28-year-old has been a superb signing for the Eastlands club.
The aforementioned BBC pundit believes Toure has been integral to Manchester City's superb start to the Premier League season, intimating his consistency both in playing terms and being available for selection are amongst his major assets.
"I doubted his sanity when I heard he was leaving Barcelona for City." Crooks told the BBC.
"Who knows he might still face his old mates in the Champions League final yet?
"He never misses a game, and is the most competitive, no nonsense midfielder in the Premier League. The buy of the century, although he wasn't cheap."
Toure, who won the 2009 Champions League final with Barcelona, has since made an excellent contribution to Manchester City's recent successes. He scored the only goal against Manchester United in the semi-final of the FA Cup last season and netted the winner in the final against Stoke City to end Manchester City's 25-year hiatus without a trophy.
The Ivorian, who is the younger brother of Manchester City teammate Kolo Toure, has made the most successful passes in the Premier League this season with 744.
Toure was recently nominated as one of five possible candidates to win the 2011 BBC African Footballer of the Year. The Manchester City star was nominated alongside compatriot Gervinho, Ghana's Andre Ayew, Cameroonian Samuel Eto'o and Seydou Keita of Mali.
Although Toure is a hugely influential player for Manchester City boss Roberto Mancini, the current Premier League leaders will have to negotiate the midfielder's absence during the upcoming African Nations Cup.
If the Ivory Coast reach the final on 12 February, Toure could miss crucial games against Tottenham Hotspur, Everton, Fulham and Aston Villa.
Despite City's obvious strength in depth, Micah Richards recently acknowledged they would inevitably miss Toure when the tournament begins in January.
"He has been a quality player for us," Richards told the Daily Mail.
"But we have got midfielders, we've got [Samir] Nasri, who didn't play today. [Sergio] Aguero can drop back and [David] Silva can play in that role.
"So we have got players who can cope in that position. But he will be a big miss, but I am sure we can cope with it.
"We've got players like [Nigel] de Jong that can come in and sit for us and push people forward. We'll miss Yaya but we have got people who can come in and do a job."
© Copyright IBTimes 2023. All rights reserved.