Manchester City playmaker David Silva is likely to return to first team action in time for the champions' home game against Tottenham Hotspur. The 26 year old former Valencia winger suffered a hamstring injury while with the Spanish national team in October.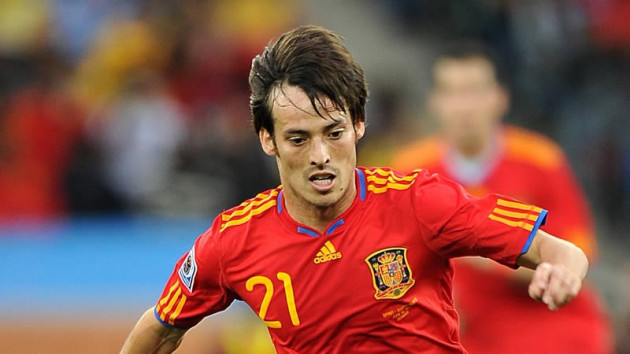 Silva was earlier expected to be ready to face Dutch champions Ajax in a Champions League group stage game on Tuesday. Eventually though, the World Cup and European Championship winner was not picked in the squad that drew 2-2 with Frank de Boer's men, with coach Roberto Mancini opting to rest him for the weekend. Even so, Mancini has confirmed he will likely only play the Spaniard for 30 or so minutes.
"The problem for Silva is that for three years he has played every three days, and when he should take a rest for three or four days he goes with the national team to Panama or Venezuela. Some players need to rest. It's impossible to play and to travel all the time," the former Lazio and Inter Milan boss explained.
City Chase Chelsea Youngster
Manchester City are believed to be interested in signing 16 year old Conor Hunte from Chelsea. The striker was scouted at a youth game against City's youngsters and impressed the Premier League champions enough to want to add him to the club's ranks. Hunte is a member of England's U17 squad and has three caps to his name. He is highly regarded by Stamford Bridge coaches, who believe he has tremendous potential.
Any move for the teenager will involve City paying the Blues a compensation for developing the player but the amount is strictly limited by regulations and will certainly not be enough to put off the reigning Premier League champions.
Champions Look to Ghana for New Talent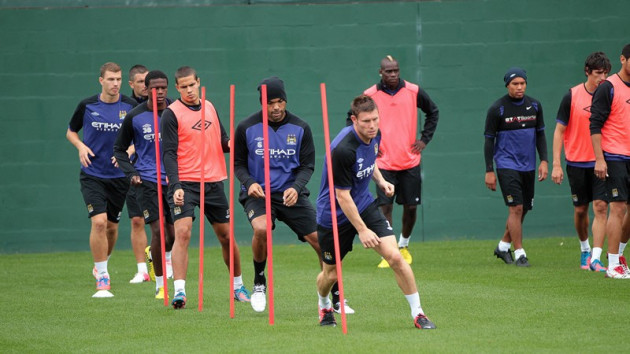 Meanwhile, City have expanded their scouting network by signing a football development deal with Ghana. The agreement will see coaches and players from the African country visit the Manchester club's training facilities, with resources and knowledge flowing into the nation to help develop football.
"The deal will allow coaches and football administrators to go to the Etihad Stadium occasionally for training. They have invited us to discuss issues of coaching, player development and the exploitation of commercial activities. We will meet their coach in charge of youth development and their staff responsible for commercial activities," Kwesi Nyantakyi, the head of the Ghanaian FA, explained.
Ghana, ranked 29 in the world, have a similar deal in place with the Chinese FA. According to the terms of that understanding, the African will develop the Asian country's youth footballers and in turn see their women's football team receive support from Beijing.
"A team of officials from the Chinese FA led by the vice-president Mr Lin and the GFA had a meeting today and we looked at various areas of cooperation. Apart from engagement between the two senior national teams, we agreed that we should look at some exchange of ideas in areas of women's football and youth football," a statement released at the time read.