Premier League champions Manchester City have renewed their interest in Portugal winger Bruma, according to The Sun. The Daily Mail reported, in 2010, the player was also a target for Spurs and Chelsea.
Manager Roberto Mancini was reported to be interested in the player's services in the summer but Sporting Lisbon's £24m asking price was declared prohibitive. However, it appears the Etihad club have changed their minds.
The 18 year old forward, the Daily Star reports, so impressed his country's youth team coaches they dubbed him the "new Cristiano Ronaldo" and City are expected to conclude the deal soon.
Balotelli Takes City to Court
Meanwhile, Italy international Mario Balotelli continues to push himself out the door at the Etihad. The former Inter Milan striker has approached an independent Premier League tribunal over a £340,000 fine.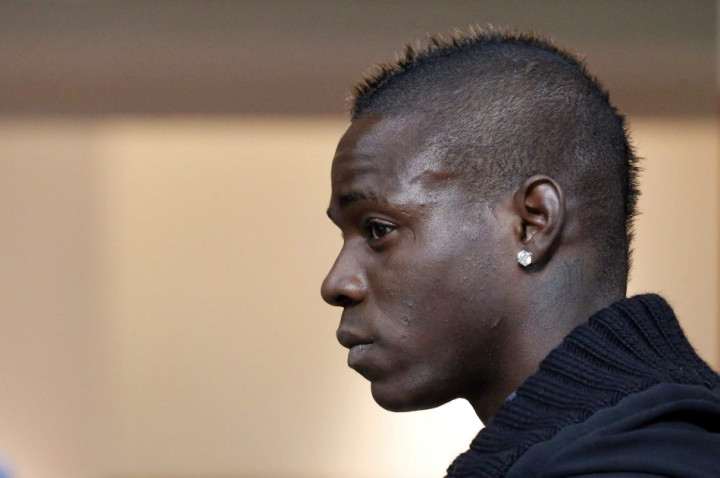 It appears the club took action to discipline the Italian over accumulated suspensions (Balotelli missed 11 games last season as a result of suspensions) and that the action was supported by Mancini. However, Balotelli has taken a dim view of the fine and has claimed unfair treatment.
And whatever the result of this (the hearing is set for Wednesday) or subsequent hearings on the matter, it would suggest the forward's future with the champions is a bleak one. If City's dealing with the Carlos Tevez incident is any indication, then this is likely to be a very controversial incident.
Balotelli was linked with a return to Inter, as well as the Nerazzurri's rivals - AC Milan. However, Inter president Massimo Moratti has ruled out Balotelli coming back to the Giuseppe Meazza and Milan are likely to be unable to afford his wages. There was an interesting comment from Fulham boss Martin Jol, although once again the financial demands of a move for the Craven Cottage club would rule out any approach.
On a personal front, Balotelli recently became a father for the first time, after Italian model Raffaella Fico (with whom he has an on-again-off-again relationship) gave birth to a daughter - Pia Fico.