Speculation continues to link Napoli striker Edinson Cavani with a summer move to Manchester City. The Uruguay international is in excellent form with the Serie A side and has 26 goals in 31 league appearances this season. And the Mail believes Roberto Mancini will make him a prime target this summer, in an effort to add to existing firepower at the Etihad.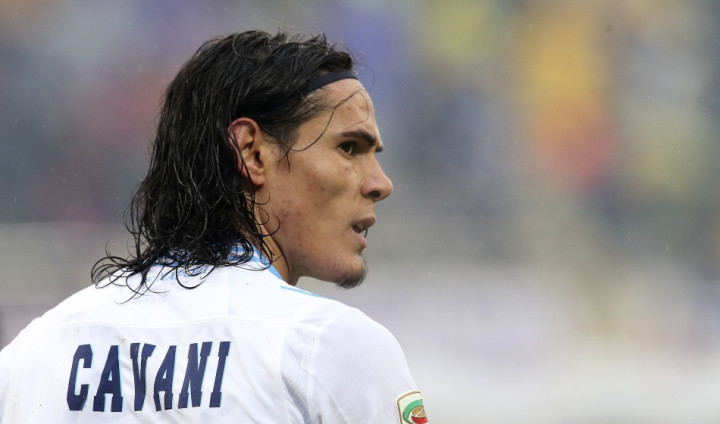 "This is our season, exactly. In 90 minutes. But in the end, it is one point. It is not good but it is enough. There are some years that are difficult when you don't score enough goals to win the Premier League. Last year we scored I think 20 more goals by this stage and we are missing 20 and that is too many," the Italian explained, after Saturday's goalless draw against Swansea City.
Mancini would appear to have a point. City scored 93 goals last season; they've scored only 61 so far this year. And even if we were to factor in goals scored by Italy international Mario Balotelli since his mid-season move to AC Milan, City are still short of last season's mark.
Of course, scoring 90+goals every season is not key to winning the title. Manchester United have managed only 79 so far this year but are still comfortable winners. Nevertheless, a striker who can score 20+ goals every season is absolutely necessary... and both Mancini and Sir Alex Ferguson will point to Dutch international Robin van Persie at this stage.
However, it is not as if Mancini is without top class goal scorers. Sergio Aguero is definitely one of the best in the world and a return of 23 goals and eight assists from 34 appearances last season is indicative of that ability. The question, then is one of consistency.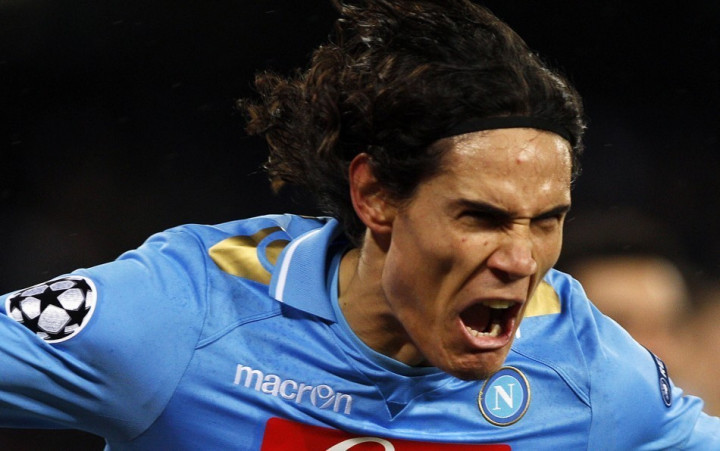 And the 26-year-old Cavani has established a reputation for consistency, with 20+ goals every year for the last three years, since joining the Naples side in 2010. Cavani was in particularly brilliant form on Sunday, with a hat-trick in Napoli's 3-1 league win over former champions Inter Milan.
Cavani and the Premier League
Cavani has been linked with a move to the Premier League since the start of the season, with Chelsea and Arsenal also believed to be tracking him. The Blues and their rivals were quoted a price in excess of £35m at the time.
However, since then the price has reportedly gone up to £60m, which is the value of his release clause. Meanwhile, the player himself has been quoted as being interested in a move abroad.
And the three English rivals could have competition from the continent as well, with the Express claiming both Paris St Germain (PSG) and Real Madrid are interested in the South American. If that is indeed the case, then expect a massive bidding war in the summer.
The problem for all interested sides is Cavani signed a five-year deal in August and is likely to ask for a sky-high wage packet... probably as high as £200,000 per week. The Metro believes an offer of £256,000 per week has been made by City.