Serie A club Inter Milan have ruled out a move for striker Mario Balotelli. The 22 year old Azzurri international moved from Inter to Manchester City in 2010, for a fee of approximately £18m. The talented youngster has had a difficult two seasons in the Premier League, with bouts of brilliance interspersed with controversial moments on and off the field.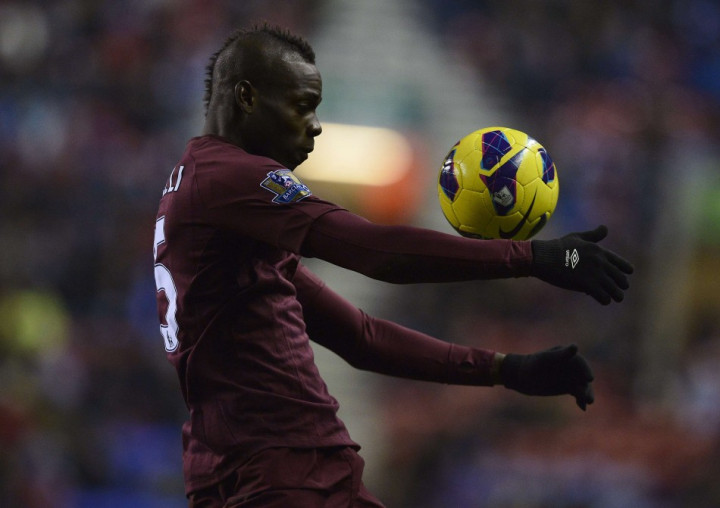 A continuing series of disciplinary indiscretions led to growing speculation the Italian would be eased out of the Etihad Stadium sooner rather than later, with a return to the Giuseppe Meazza believed most likely. However, Nerazzurri president Massimo Moratti has now denied the club will look to bring Balotelli back to Italy.
"I really don't think that Balotelli will be coming back to Inter. As far as I'm concerned the team will stay more or less the way it is now,'' Moratti explained, adding, "It's a good challenge for the players that we have, who all want to do well and build on what we've achieved early in the season. Inter are a good team, but every now and then we don't do so well.''
Inter are presently fourth in the Italian top flight, with 28 points from 14 games and lie only four points off leaders Juventus. The club, however, are in a bit of a slump, and are winless since the win at Partizan Belgrade, in early November, in a UEFA Europa League group stage match. Inter were beaten in their midweek game at Parma, by a late Nicola Sansone goal.
Meanwhile, Moratti's sentiments have been backed by City boss Roberto Mancini, after seeing Balotelli score in the midweek win over Wigan Athletic. The goal was Balotelli's first of the league season and a BBC report states that when Mancini was asked, directly, if he would sell the striker in January, the former Lazio manager replied: "no".
Nevertheless, it will be interesting to see how many more games Balotelli plays between now and the close of the mid-season transfer window. City have four strikers - Sergio Agüero, Carlos Tevez, Edin Dzeko and Balotelli.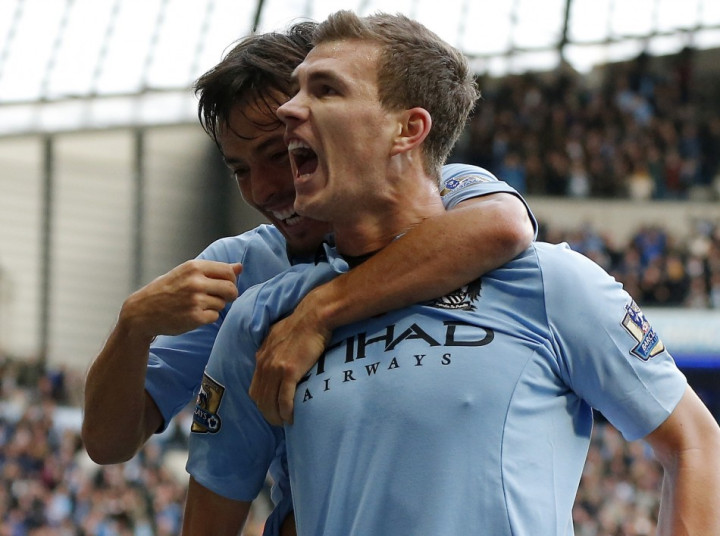 Of the four, Argentine internationals Agüero and Tevez are clearly first choice - they have made 15 and 19 appearances, in all competitions, this season, with seven and 11 league starts respectively. The former was injured for the early part of the year, which explains the slightly fewer starts. However, both have made more starts than either Dzeko or Balotelli - four and five respectively.
Now, there was talk, particularly towards the end of last season and in the summer, over the future of Bosnian international Dzeko. Reports suggested a lack of first team action would mean the former Wolfsburg man would force a transfer. However, the 26 year old has continually re-emphasised his importance to the team with a strike rate second only to Agüero. And a drastic dip in Balotelli's form (two goals in 15 appearances) seemed to lend credence to stories the Italian would leave the club, particularly with the likes of Colombian striker Radamel Falcao linked to the Etihad.
However, following reports City have dropped out of the race for the Atletico Madrid star and these comments by Mancini, it seems the champions are content with the strikers they have, for the moment. Their interest, it would appear, is now moving to finding another playmaker to provide competition and support for both David Silva and Samir Nasri.
City have 32 points from 14 Premier League games and trail leaders United by a point, with a home game against Everton on 1 December the next fixture.