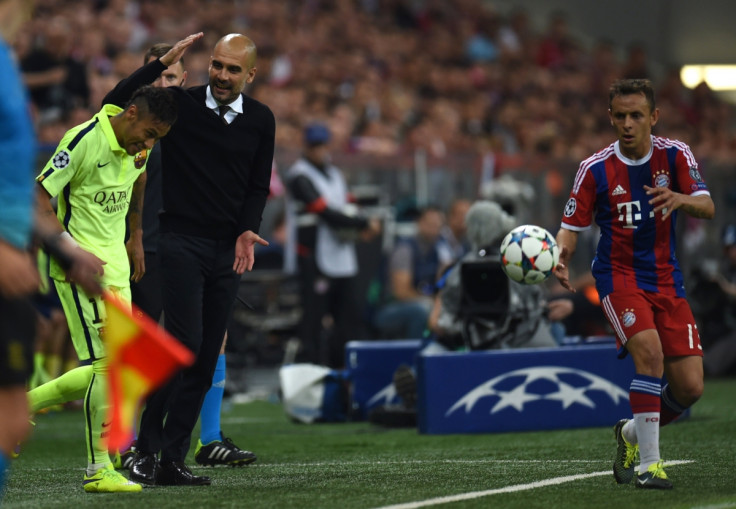 The official appointment of Pep Guardiola as Manchester City manager from the next season onwards puts an end to speculation about his future amid previous links with the likes of Chelsea and Manchester United. Yet it would surely spark rumours about signings that the former Barcelona manager would make in the summer to adapt the current squad to his 'tiki-taka' style of short passing and play.
The likes of Lionel Messi, Paul Pogba, Gerard Pique, David Alaba and Neymar have all been linked with Etihad Stadium in recent weeks as a preview of the expected arrival of the Catalan manager to replace Manuel Pellegrini. Surely the City board, with his pals Ferran Soriano and Txiki Begiristain at the helm, would offer him a blank cheque to undertake the signing of a big star to make the Premier League giants real contenders for the Champions League.
Neymar last week said that he would love to work with Guardiola, and it is known that the Catalan boss is also a fan of the Brazilian since his days as a promising starlet at Santos. His signing, which would require a club meeting his staggering €190m (£140m, $207m) release clause, would certainly be a declaration of intent to the rest of European giants and a massive blow to Manchester United, as they have been pining for the Brazilian – and, allegedly, the Spanish manager – since last summer. At the age of 23, the Barcelona ace would surely be the more logical star signing to lead a team that wants to win everything, but the fact is that Guardiola and logic have rarely been partners. It is difficult, almost impossible, to predict his team line-ups and it is just as difficult to guess what he is to do next season.
It is interesting to note that when, in the summer of 2008, he took over at Barcelona, his business transfers were more notorious for the exit of stars than the arrivals of big names. Guardiola then surprised everyone when decided to part ways with Ronaldinho and Deco – later also with Samuel Eto'o – to make space for the likes of Dani Alves, Aleksander Hleb, Martin Caceres and Seydou Keita. Yet while the Brazilian wing-back was a perfect fit for his offensive style, his best additions were eventually two unknown second-teamers, Sergio Busquets and Pedro, along with Pique, who returned to Barcelona after failing to secure playing time at Manchester United.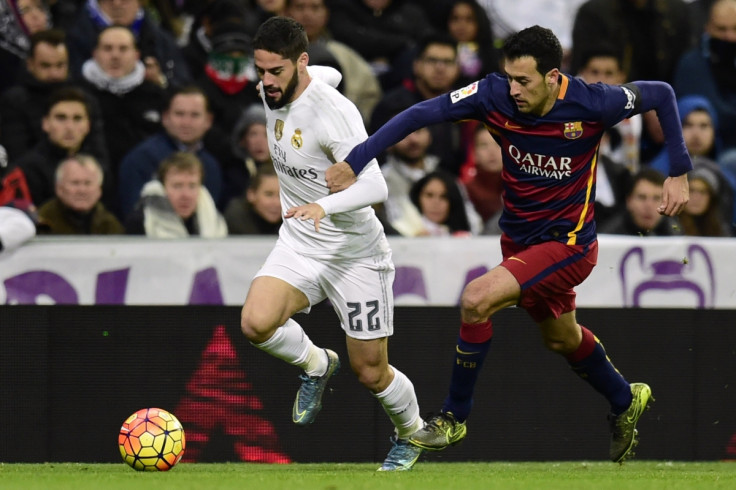 Guardiola did not break the bank with his spending at Munich – although the club certainly has plenty of financial firepower. Instead he got Mario Gotze, who had being signed by the club before his arrival, and only made a request to bring Thiago Alcantara from his former club. The following summer he continued to reshape his squad by buying Toni Kroos and Mario Mandzukic while ensuring the arrival of compatriots Xabi Alonso, Juan Bernat and Pepe Reina as well as welcoming Robert Lewandowski and Medhi Benatia.
It is not easy to find too many common threads in his managerial style, but there are at least four things we expect of his future at the Manchester club: he likes to be surrounded by Spaniards, he prefers younger stars rather than older star players nearing the end of their careers, and likes to focus on the midfield. Therefore it is likely that more Spaniards would join David Silva, with key members such as Yaya Toure (whom he already sold when he was manager at Barcelona) or Vincent Kompany leaving the team and, above all, a big investment in a creative midfielder such as Busquets, Thiago or Xabi Alonso to shape the game as neither Fernando, Fernandinho or Fabian Delph look to have the skills he is looking for.
This, and that Busquets is another potential target, is what we may expect from his Manchester City squad rather than one led by a star such as Neymar. Nevertheless, with Raheem Sterling, Kevin De Bruyne, Sergio Aguero or Silva, where would the Brazilian fit?