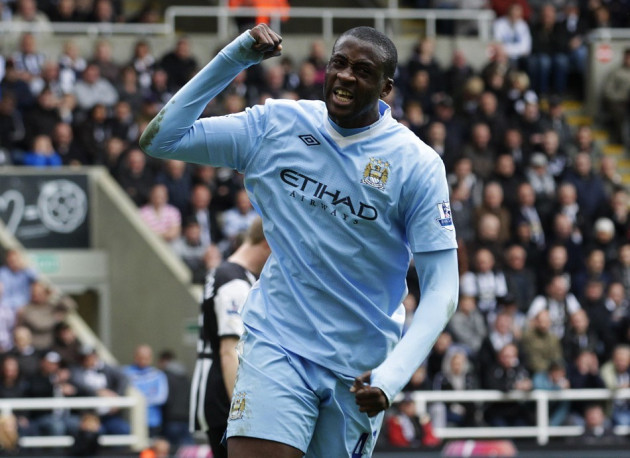 Manchester City midfielder Yaya Toure has revealed that he is furious after being subject to racial abuse in City's 2-1 win over CSKA Moscow in Russia.
The former Barcelona midfielder has urged the UEFA to take a tougher stand against such vile acts and urged the managing body to take severe steps against the Russian Champions. This is not the first time that a Champions League game has been marred by racial chanting but there has been little development in the way that UEFA have managed these occurrences.
"I'm furious. I'm very, very disappointed about what those fans have done today and I think UEFA have to take action because players with the same colour of skin will always be in the same position. 'For me, as captain, I was wearing an armband which said "no to racism" and I was totally disappointed. I want to see UEFA take some action," Toure said after the game.
"We have to be as strong as possible, otherwise they will continue like that. Maybe they could ban the stadium for a couple of years or a couple of months. The club may say they have to educate the fans, but I think it's enough. Too much is too much. We have to stop it now . I played in Ukraine. It's not only in Eastern Europe and I have some friends who have had problems, too. It's unbelievable. They're stupid, they're just stupid. UEFA have to take action to right it otherwise I think they will just continue," he added.
With this win, City have taken the second qualifying spot in the group and are favourites to qualify into the knockouts after two failed seasons under Roberto Mancini. Bayern Munich and are currently the leaders and are expected to make the knockouts as the top billed side in the group. Toure, in spite of the unfortunate events that grabbed the headlines was appreciative of their display and revealed that he believed in his side's chances this time around.
"It was very important. This was a very difficult place to practice good football but full credit to the team. We worked hard and it was not too easy. We knew it was going to be difficult but we played very well as played as a team," he concluded.