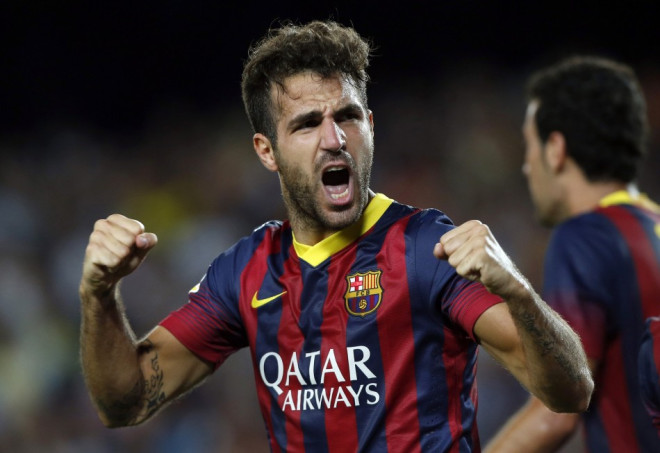 Manchester United have earmarked Cesc Fabregas, Luke Shaw, Toni Kroos and Edinson Cavani as their top targets for the summer, according to the Daily Express.
The Red Devils are looking to invest massively in the summer, with the total transfer fees of all three targets expected to overshoot the £100m mark. Cavani is being scouted to replace Robin van Persie, who has not been in great form this season.
The Dutchman has been out with injury and has not been able to connect properly with David Moyes, who was unceremoniously sacked after failing to live up to Sir Alex Ferguson's reputation.
United are currently seventh in the league, with no hope of qualifying for the Champions League next season and are now struggling to finish in the top five. The Red Devils have Tottenham and Everton ahead of them and have four games to keep themselves among the top six teams in the league, failure to do so can see them ineligible for the Europa League, thus putting a dent on their European coefficients for the next season.
Ryan Giggs has now taken over in the absence of Moyes and are also looking at a £30m bid for Luke Shaw, who will solve their difficulties in the left-back position for years to come after the departure of Patrice Evra.
Cesc Fabregas, who was extensively scouted last season has also been looked into and are likely to put in a bid in the summer if Barcelona are willing to sell. Moyes was deeply interested in the midfielder last summer, making three bids for the Spaniard but failed as the Catalans refused to let go of the former Arsenal captain.
They are also planning a move for Bayern Munich midfielder Toni Kroos whose contract expires in 2015 and is yet to sign an extension with the German club. He will be the long-term replacement for Michael Carrick, who has entered his mid-thirties and is unlikely to carry on much longer.