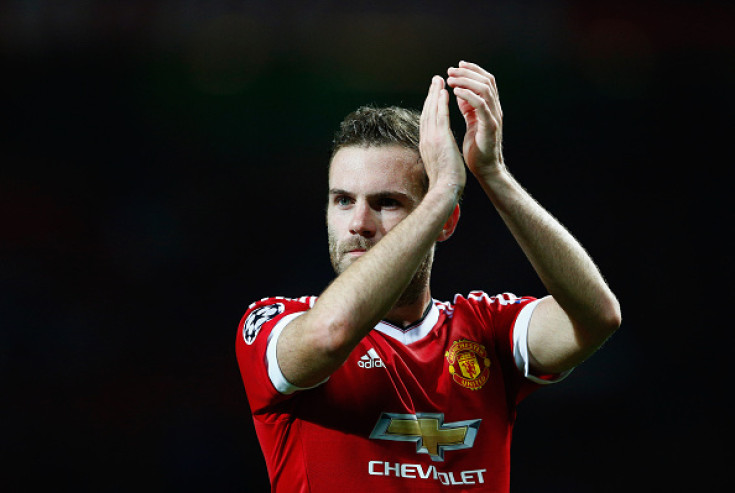 Matt Le Tissier has heaped praise on Juan Mata and claims the Spain international was the difference in Manchester United's victory over Wolfsburg. The English club sealed a 2-1 victory over the visitors in the Champions League clash at Old Trafford on 30 September.
Louis van Gaal saw his side concede an early goal as Daniel Caligiuri smashed the ball past David de Gea. However, the Red Devils equalised before the break as the former Chelsea star converted from the spot kick.
Mata then assisted for United's second goal as Chris Smalling scored his first goal of the season. The Southampton legend was delighted with the 27-year-old's flick, which resulted in the 20-time English champions' second goal of the match against Wolfsburg.
"I thought Juan Mata was excellent all night. He looked a threat coming in from that right-hand side onto his stronger left foot and creating chances. He was probably the difference. It was his brilliant flick that created the second goal for Chris Smalling. It was a fantastic bit of skill," Le Tissier told Sky Sports. "The ball came to him at a really awkward height and he managed to get his leg up, flick it with the outside of his boot, and lob it beautifully over the Wolfsburg defence for Smalling, who guided it into the corner."
The hosts had to defend in the final quarter of the game after Bastian Schweinsteiger was replaced, but De Gea was hardly tested. The Dutchman explained a tactical decision saw him substitute the former Bayern Munich midfielder in the second half.
Schweinsteiger was replaced by Phil Jones and that saw Daley Blind move to the midfield. Le Tissier says the Dutch international did not have the same impact as that of Schweinsteiger in the centre of the park.
"[David] de Gea didn't have that much to do but United had to withstand some pressure in that last 20 minutes. It seemed to me that they lost a bit of control in the game when they took Schweinsteiger off. Daley Blind didn't have quite the same impact," the former Saints midfielder said. "Wolfsburg really took the game to them and pushed players forward but United stood firm and - once again - they've found a result when it matters."