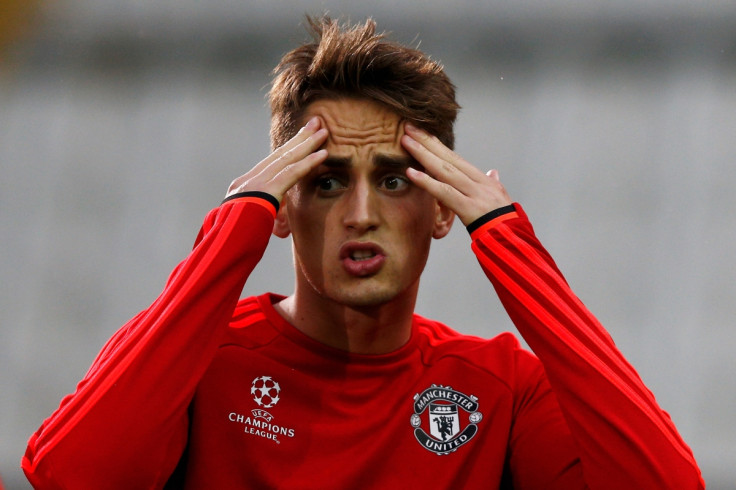 Manchester United loanee Adnan Januzaj will use the winter break as an opportunity to work on his fitness and ensure he is in contention for a first-team role with Borussia Dortmund in the new year.
Januzaj 20, left Old Trafford to join the Bundesliga giants on a season-long loan in the final days of the summer transfer window. While Dortmund have enjoyed an excellent first-half of the season under Thomas Tuchel, placed just five points behind leaders Bayern Munich, the Belgium international has played a very minor role in that success, failing to start a single league game and just three in the Europa League.
Dortmund take on FC Cologne next Saturday before the Bundesliga stops for the winter break, not resuming until Saturday 23 January. Januzaj, having had no pre-season under Tuchel, admits he has been playing catch-up but hopes to rectify that in the coming weeks.
"Everything is going good for me but it's never easy at the start," he told Manchester United's official website. "I needed a bit of adaptation time, one or two months, to adapt to German football and get to know my team-mates.
"It's a very difficult language to learn but I can understand quite a bit of it. Everyone speaks English in the team so it's easier for me to communicate with them.
"Of course, I want to play more games. We have a really good team over here and are winning a lot of games. Our ambition is to try to overtake Bayern Munich at the top of the league and we also want to win the Europa League. I can say I feel good at the club, I just need to get more games and I'll be fine.
"Everywhere you go, you have to fight for a place. It's not easy, even if you go to a smaller place, you also have to fight for the place and I am ready to fight at any time.
"I will go somewhere on holiday [this winter] to work by myself so hopefully I can do something in the second part of the season."
Januzaj was recently quoted as saying he was unsure whether he would return to Old Trafford at the end of the season after Louis van Gaal's decision to send him out on loan.