Manchester United: Adnan Januzaj set for first team return against Southampton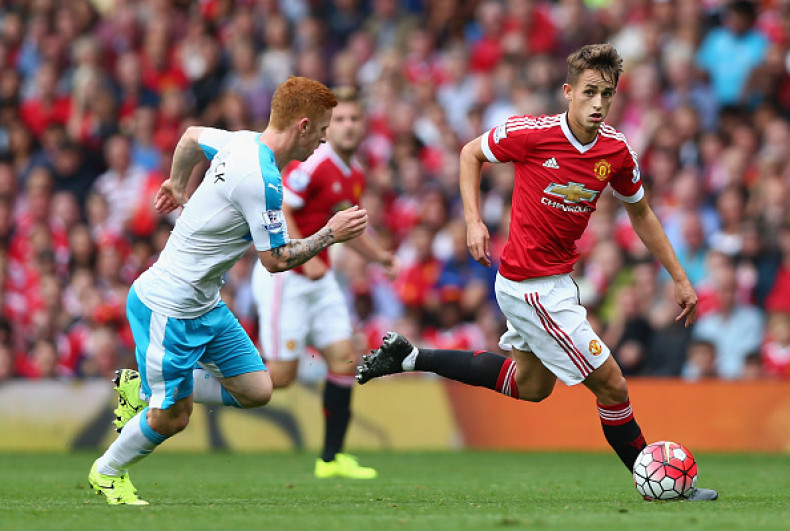 Adnan Januzaj is set to be named in the first team against Southampton after returning from a five-month stint with Borussia Dortmund in the Bundesliga. The Belgian did not make a single start in the league during his loan spell and was subsequently recalled to the United first team as no perceptible benefit was attained from the deal.
According to The Guardian, Januzaj's performance with the U-21s, where he scored a brace in a 4-0 win over Southampton, earlier this week, has urged Louis van Gaal to reconsider his options and give the midfielder a fighting chance to prove himself on the pitch. He made his last appearance in a United shirt in August, before being sent away on loan. He had scored the winner in United's 1-0 win over Aston Villa in August and Van Gaal would hope that the player can recreate that form and help the Red Devils make a push for the title.
The Dutchman seems confident that the Red Devils – currently seven points adrift of leaders Arsenal – would challenge for the title to end their-three year trophyless stint. A win over Liverpool last weekend heightened belief in the United camp.
Wayne Rooney scored the winner at Anfield after a Marouane Fellaini header bounced off the post to fall to striker, who overtook Thierry Henry's record for the maximum number of goals by a player for a single club, taking his tally to 176.
United have turned a corner since the turn of the year, unbeaten in their first three games of the year, winning three and drawing one in all competitions. They have also progressed to the fourth round of the FA Cup, where they will next take on Derby County.