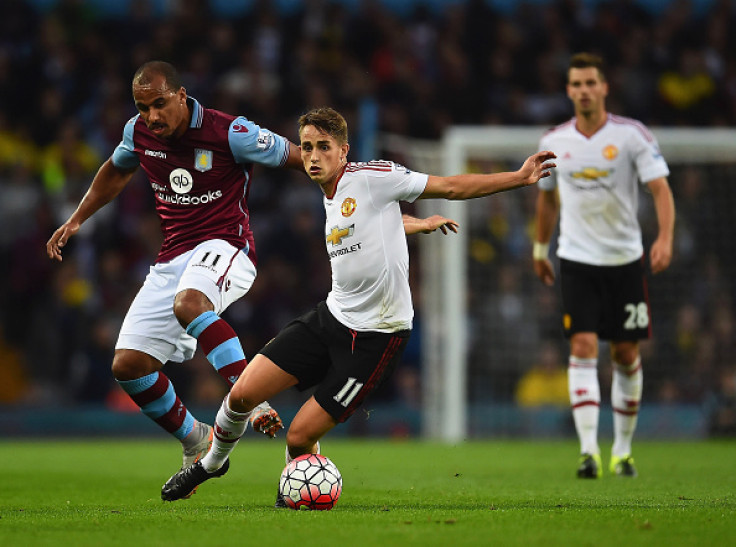 Manchester United winger Adnan Januzaj is ready to fight for his place after the manager called on the player to show more consistency after his goal helped the Red Devils to their second Premier League victory of the season over Aston Villa.
The Belgian international had a breakthrough campaign during the 2013/14 campaign under former manager David Moyes, where he made 27 appearances in the league compared to the 2014/15 season, when he made just 18 appearances under Louis van Gaal.
The Dutchman's arrival saw him miss out on regular first-team football, and moreover, he failed to make a single start for United since February until the end of the season, which led to speculation of his imminent departure from the club with Everton showing interest in a temporary deal, according to the Liverpool Echo.
However, Van Gaal dismissed the speculation and indicated that Januzaj was not for sale, but made it clear that he needed to more than just score goals to keep a place in the starting XI.
Januzaj understands the pressures of playing for the 20-time English champions and has put last season' troubles behind him by vowing to do his best for the manager and the club this campaign.
"Last year was last year. This year is this year. I am happy at Manchester United and I am happy the way the manager worked with me so I don't have any issues with that," Januzaj is quoted as saying by the Manchester Evening News.
"It can happen (second season syndrome). But you know this year is another year so I am ready to come back at my best and do everything that I can do."
"The manager has spoken to me a few times and I can feel I am developing myself. I have not had a lot of games but this season maybe I get a few more opportunities to play."
"I had not played for a long time and I was happy to score my first goal of the season. I am happy to play and give everything for the manager and the club," Januzaj added.