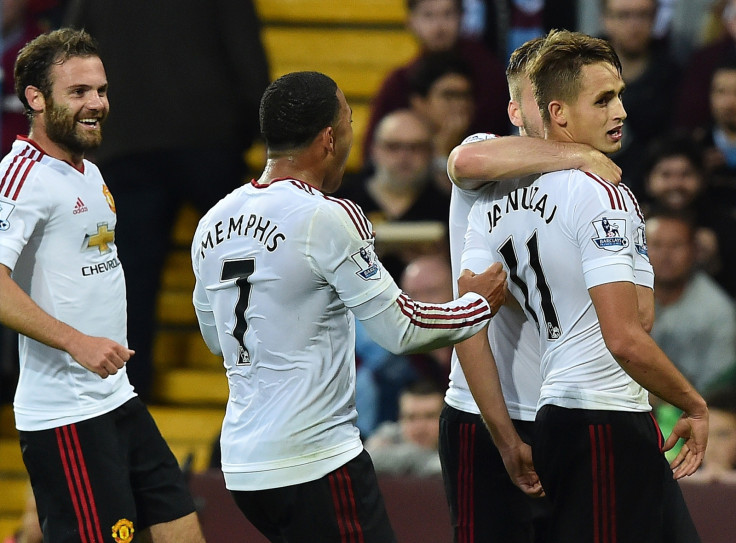 Louis van Gaal has been critical of Adnan Januzaj in spite of the player scoring the winning goal in Manchester United's 1-0 win over Aston Villa at Villa Park.
The Belgian found himself on the end of a brilliant pass from Juan Mata from where he shot past Brad Guzan, through a melee of Villa players. The Red Devils had other opportunities to score but had to hold on to their lead as Morgan Schneiderlin put in a massive shift in the centre of midfield to scupper any Villan attack from materialising.
However, Van Gaal was not happy with Janujaz's overall performance in the game, with the Dutchman demanding that the player needs to do more to warrant a first team spot for an extended period of time.
"It was a fantastic goal by Januzaj," the manager told Sky Sports. "He had a lot of ball losses and in my opinion unnecessary. So did a lot of other players and that's why we didn't create too many chances.
"I'm happy for him, yes, but it's also important he's showing that.
"He scored a wonderful goal but all the other aspects of football you have to also show it. I'm very pleased because this goal has won this game but there is more than making a goal," he added.
The youngster has been linked with a loan move to Sunderland but his recent performance is likely to buy him a place in the team for the foreseeable future. Januzaj confirmed that he is happy with his position in the club and is willing to fight for his place in the team.
"It was only rumours. I am happy here and I will play for my place," Januzaj said when asked about his transfer plans.
"I haven't had a game for a long time so my fitness is not so good but I'm happy to score for the team and the winner.
"I hope to have more games in my legs and hopefully score more goals," he added.