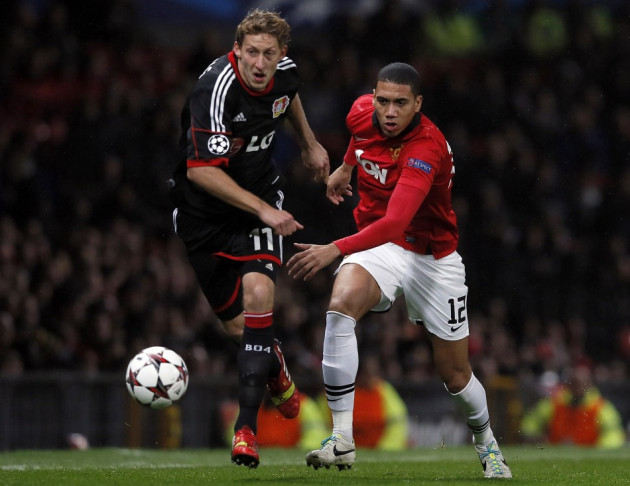 Alan Hansen believes that Phil Jones and Chris Smalling haven't fulfilled their potential for Manchester United or England with the former Liverpool centre-back suggesting the pair aren't good enough to lead the defensive line for the Three Lions.
Jones and Smalling have featured heavily for United in recent seasons thanks to injuries to Nemanja Vidic and RIo Ferdinand but their performances under new manager David Moyes have been particularly disappointing.
Both defenders have also earned a regular place in England squads under Roy Hodgson and one of the duo will have to start in the vital qualifier against Poland after Kyle Walker picked up a yellow card against Montenegro and will miss the game due to suspension.
But Hansen firmly believes that neither defender is up to the standard that would normally be fitting for an England defence.
"Phil Jones and Chris Smalling have lost their way at Manchester United," he said in the Daily Telegraph. "They have not developed, so have denied England the opportunity of a club-based partnership for the next ten years, while beyond those two, it really is thin pickings.
"There is a big debate about young English players having their development stifled by a lack of first-team football, but if they were good enough, they would play. The opportunity is there for Jones and Smalling to become the first-choice defensive pairing for United and England, but they have not yet taken it and I am not sure they are good enough to do that.
"I would not be surprised if United bought another centre-half to solve their problems, but that option is not available to Roy Hodgson and England. He has to go with what he has and the truth is that England now have a dearth of quality at the heart of their defence."
United have started the season with just three wins from their first seven matches and are a long way off their usual top four position at present.
The side have a lot of work to do across the board if they hope to challenge for trophies as they have been doing in recent seasons and Smalling and Jones are yet to prove they have the quality to be the first choice centre-backs ahead of Vidic and Ferdinand.