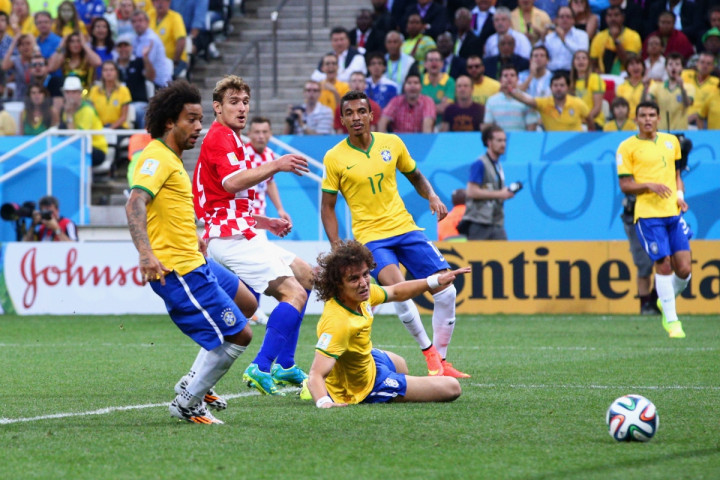 Manchester United have been alerted of the availability of Real Madrid left-back Marcelo, with the Spanish club willing to let him go to fund a move for Bayern Munich defender David Alaba.
The Daily Express reports that United are on the lookout for a defender to provide cover for Luke Shaw who was bought from Southampton for a sizeable amount. Louis van Gaal is inclined towards signing Jordi Alba but has earmarked Marcelo as a more realistic option, especially with a flurry of injuries to his backline.
However, United's ability to pull off a deal will rest on Real's success in landing a proper replacement. Alaba is on top of Carlo Ancelotti's list but Bayern's success in Europe coupled with the backing of a manager of the reputation of Pep Guardiola will make it very difficult for Madrid to come to a consensus with the player.
The Red Devils are in much need of some proper cover at the back, after succumbing to a 2-2 draw against West Bromwich Albion last weekend. Goals from Marouane Fellaini and Daley Blind saved them the blushes, although they trailed the game for major parts.
United will now take on Manchester City and Chelsea in back to back games, touted to be Van Gaal's first major test since opening his term in the Premier League.
Meanwhile, Luke Shaw has taken the blame for his inability to live up to expectations following his much anticipated move to Old Trafford. However, the player is confident that he can turn things around and re-establish himself in the good books of the United faithful.
"I know I haven't been up to my full potential and I think maybe people can see that at the moment. They haven't seen the best of me yet," Shaw said.
"I am trying hard and it's about getting used to everything. When you come to a club like this it's never easy for a young player like me. But I'll get myself starting soon and put in good performances.
"I wouldn't say I've been horrendous but I know I can do much better. And I need to do better. I've come to Manchester United and I know what they need. I've been working hard and the performances will come," he added.