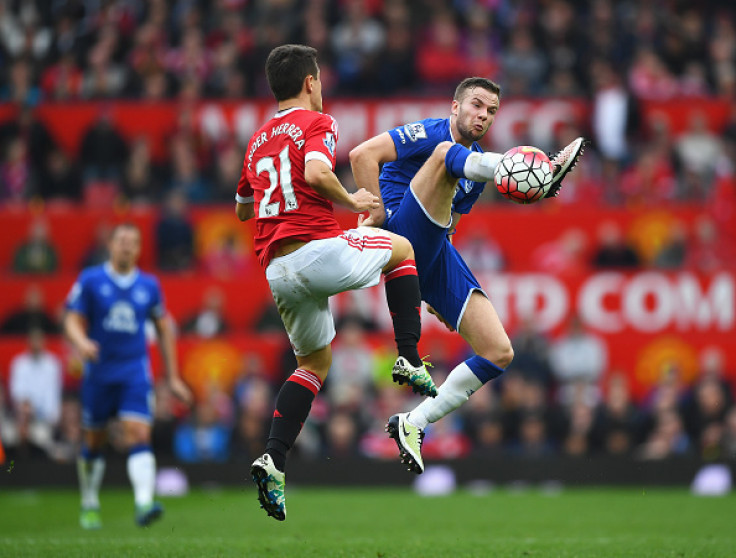 Manchester United midfielder Ander Herrera believes the Red Devils can beat Manchester City to a top four spot if they can keep their form going for the remaining games of the season. The Red Devils are currently in fifth spot, one point adrift of fourth placed City, who have been in an indifferent form since the turn of the year.
United on the other hand have beaten City and Everton in their last two games and closed the gap on the top four, which is their ultimate aim for the season. The Red Devils failed to get past the group stages of the Champions League this season, losing to Wolfsburg in the final game but Herrera is insistent that the occasion was an anomaly and the 20-time English Champions deserve to be fighting for glory among the top clubs in Europe.
United's performance this season has been heavily hindered by injuries but they are finally getting back to full strength, with Ashley Young and Phil Jones both back in training before the game against Tottenham on Sunday (10 April). Luke Shaw, who missed the entire season with a double fracture, sustained in the opening group game of the Champions League against PSV Eindoven, is also back in light training and could make an appearance before the end of the season.
"Overall, when you're fifth in the table and want to be in the top four, you have to maintain this form," Herrera told Manchester United's official website. "It is not going to be easy because Man City also want to be in the next Champions League tournament but we have to fight for it. I think we are ready to do it.
"Man United should be in the Champions League every year. I think in the last 25 or 26 years, there has been just one time when we didn't play Champions League, so we want to be there. We are Man United, we as players are obligated to fight until the end and I think we have the quality to be there.
"Man City has a bigger squad, with very good players, but I think right now we can fight against them. I've told you before we have recovered some important players for us. They are going to help us and there is a lot of experience like Antonio [Valencia] and Ash [Young]. I am optimistic.
"We are just one point behind them. They have to play against Newcastle away - Newcastle are playing to avoid relegation so it is going to be tough for them. I think in the last game we showed that we are a little bit better than them right now, in this moment. We beat them away in the Manchester derby so we can be optimistic."