Follow live coverage of deadline day in the summer transfer window here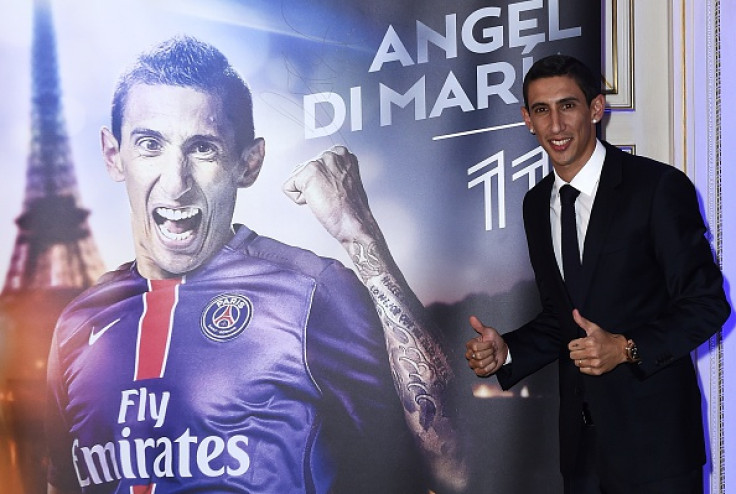 Former Manchester United star Angel Di Maria has blamed Louis van Gaal for his failure to adapt to the Premier League. The Argentine international left the 20-time English champions after just one season at the club to join Ligue 1 champions Paris Saint-Germain.
Di Maria joined the Red Devils for a British-record £59.7m ($91.8m) fee from Real Madrid last summer, but failed to adapt to the pace and intensity of the Premier League and was allowed to leave this summer. The Argentine attacker made a brilliant start to his career at the club scoring three and assisting the same number in his first six games, but faded after that managing just one goal for the rest of the season.
He was eventually dropped from the starting XI by Van Gaal, with Ashley Young, who was expected to be offloaded, putting in some impressive performances to make the place his own. The former Real star has blamed the Dutch manager's philosophy and reluctance to play him as the main reasons for quitting the club this summer, while revealing the difficult relationship the two shared during the course of last season.
"It is difficult to adapt to Van Gaal because he points to his philosophy. Van Gaal has his philosophy and one of the things that made me want to leave is that," Di Maria told ESPN Radio Argentina, according to Sky Sports.
"At Manchester United I played very well but then got injured. Things did not work out and I also changed my position. The coach [Van Gaal] was the one who decided that and I ended up being more on the bench than in the team," the Argentine explained.
"Everyone takes what he wants and does. I started very well with him and then had a couple of clashes. There came a time when I did not have a good relationship with Van Gaal and that influences much in a player's mind."
"The positive thing is that I made many friends, which is the best thing in football. Things with them were very good," the former Real Madrid star added.
Di Maria has revealed Laurent Blanc's promise regarding his playing position at the French club, which will see him play in the same wide position he occupied during his time with the Spanish capital club. The former Benfica midfielder also made a positive start to his career in Ligue 1, after making an impact just a few minutes into his debut when he made a brilliant pass to find Ezequiel Lavezzi, who put PSG 3-0 ahead in their encounter against AS Monaco.