Follow live coverage of deadline day in the summer transfer window here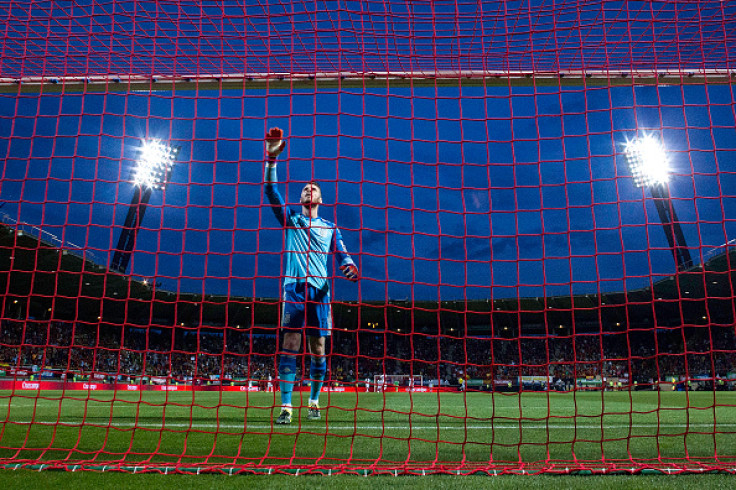 Manchester United's long running transfer saga involving David de Gea's move to Real Madrid suffered another twist, after it seemed like it was finally coming to an end. The Red Devils are said to have agreed to Real Madrid's offer of £29m ($44.5m) including Keylor Navas moving to Old Trafford as part of the deal.
According to Spanish daily AS, the move has now stalled owing to issues with the paperwork not being submitted on time. The La Liga transfer window shut at midnight on Monday, 31 August, and the report claims that the club did not submit the necessary documents on time, with league officials claiming that it arrived 28 minutes past the deadline.
The 10-time European champions have been on the trail of the Spanish international goalkeeper throughout the summer, with both clubs unable to agree on a price for the stopper's transfer. But, according to Sky Sports, the two clubs had finally come to an understanding and made a compromise on the fee, which saw the Costa Rican goalkeeper included as part of the deal.
However, despite all the agreements in place, the two clubs could not conclude the deal, with the report claiming that it was Navas' request to make last-minute changes to the deal offered by United, which led to the delay in submitting the paper work. It is claimed that the Costa Rican international was not keen on the move initially, but was convinced with a double-your-money offer from the Old Trafford club.
However, according to Marca, Real are not willing to give up on still completing the deal for the former Atletico Madrid star, and will try and prove to Liga de Fútbol Profesional (LFP) officials that all documents were submitted before the midnight deadline. The Spanish capital club were so sure of completing the deal, that the report claims that they had set up the VIP box at the Santiago Bernabeu to present De Gea as a Real player on Tuesday, 1 September.