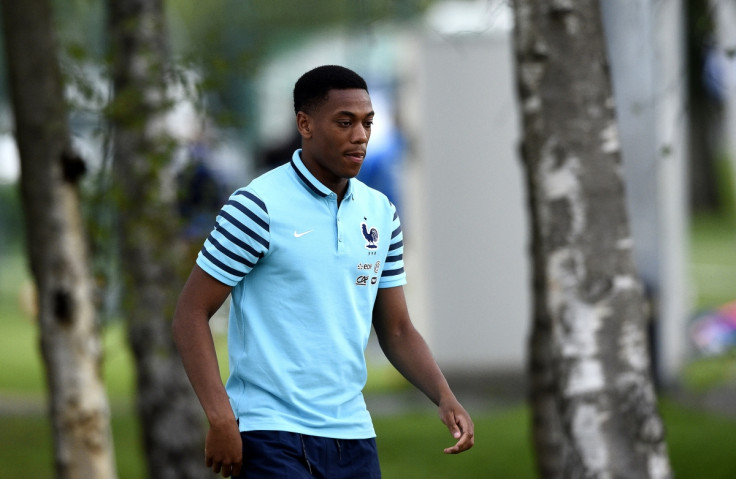 Anthony Martial's brother Dorian has insisted that Manchester United's new signing this summer has the pedigree to go on to captain the Red Devils in the future owing to his inherent leadership qualities. The forward made his way from Monaco for a deal that could rise up to £58m ($88m) this summer, but his brother is of the view that the high price tag will not prove to be a distraction for the Frenchman.
Martial got his first call-up to the French squad and now the 19-year-old is the costliest teenager with regards to transfer fees. The youngster made the news following his transfer after Morgan Schneiderlin revealed that Wayne Rooney was enquiring about the player with the Frenchman as he was not privy to his credentials.
However, the England international clarified that he had seen him play in the Champions league against Arsenal and that from his initial assessment believed that Martial would be a huge hit at Old Trafford. The French teenager assisted Monaco's second goal against the Gunners which helped them knock Arsenal out of the round of 16 tie of the Champions League.
Dorian also claimed that Monaco's history of creating great players by the likes of Thierry Henry and Patrice Evra shall provide a pedestal for Anthony to take the next step with regards to his development.
"Anthony has all the qualities needed to be Manchester United and France captain," Dorian told The Sun, as quoted by Goal. "He has always been a natural leader in a team — he's been like that since he was six.
"My little brother isn't someone who will shout at all the players around him. He doesn't need to because he speaks with his incredible skills. Anthony is a talisman and has the ego and personality on the pitch to be a captain of Manchester United and even France. Of course, not right now — because he is just 19 — but definitely in the future. He comes from a club that has produced two France captains," he added.
"Patrice Evra went on to be United skipper while Thierry Henry had the armband at Arsenal. It's in the DNA here because players are well educated. They're taught to be responsible but also respectful.
"The fee is a lot of money but Anthony will not worry. He doesn't know the meaning of the word 'Pressure'," he stressed.