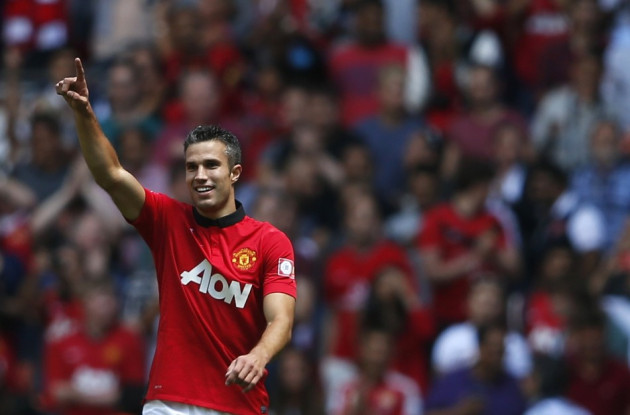 Marc Overmars believes that Robin van Persie made the right decision in moving from Arsenal to Manchester United but the former Gunner believes the striker owes much of his success to Arsene Wenger.
Van Persie joined the north London club from Feyenoord in 2004 and grew to be a brilliant target man for the side over the following eight years. His move to United came as a shock to many Arsenal fans but within a season the Holland international had won his first Premier League title.
And Overmars, who won the Premier League with Arsenal in 1998, believes that van Persie's move to United was the right one and that Arsenal fans should be happy with what he gave to the club.
"When he came to Arsenal and got the chance to learn from Bergkamp, it was a great move for him," he explained. "The transfer to Man United was not a big deal either. You have to give him credit.
"He played for Arsenal for eight years. He performed and delivered and then got a great transfer, so everybody should be happy."
Overmars also pointed out that Wenger had done a lot of work to make the player he is today and should also be given credit for making the 30 year old one of the Premier League's standout hitmen.
"I didn't expect that he would be a striker, you know," Overmars, told Absolute Radio's 'Rock 'N' Roll Football.
"I thought he would be a midfielder, but the boss, Wenger, was very good. At the time he bought excellent young players, and got Van Persie for £1.5m."
Despite selling van Persie at the end of the 2011-12 season Arsenal have impressed this season, with the side currently sitting at the top of the Premier League table. United meanwhile are looking set for a tough season under new manager David Moyes as they look to rebuild.