Manchester United fans have recognised the value of goalkeeper David De Gea by voting the Spain international their player of the season.
De Gea has been in fine form for the Old Trafford club this season and was rewarded with the Sir Matt Busby Player of the Year accolade at the club's annual awards ceremony.
He gained 54% of votes cast on United's official websites, ahead of Wayne Rooney (26 per cent) and Adnan Januzaj (5 per cent) in second and third place respectively.
The goalkeeper, who has conceded 42 league goals this season, just five more than champions-elect Manchester City, was also voted Players' Player on an evening when Wayne Rooney's 50-yard volley against West Ham was crowned goal of the season.
Lifetime achievement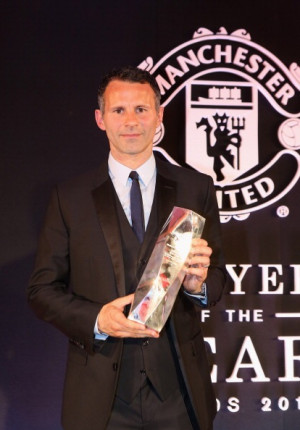 Tributes were also paid to Ryan Giggs after he received the club's lifetime achievement award.
Giggs, who is said to be mulling whether to play on next season or assume a role as coach under manager-in-waiting Louis Van Gaal, was thrust into the United hotseat after David Moyes was sacked as manager last month.
The 40-year-old has made 962 appearances, a club record, and is Britain's most decorated footballer with a haul of 35 trophies.
He told MUTV: ""I'm not usually an emotional person, but this has touched me. To receive this lifetime achievement is something special, one of the most special awards I've ever received. This club touches everyone's heart; it's not only a club, it's a family."
Ryan Giggs - record breaker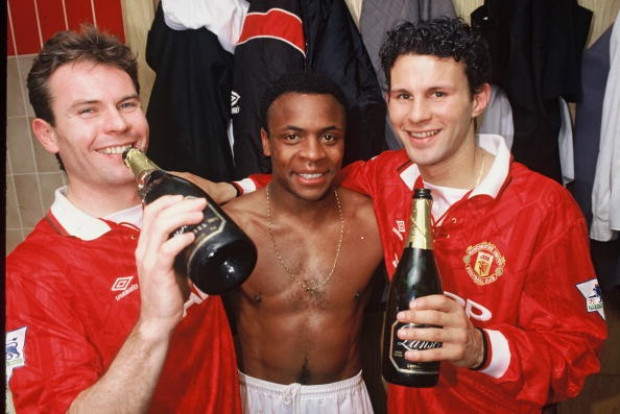 Giggs has made 962 appearances for Manchester United, scoring 168 goals for the club in all competitions. He made his debut for United in a 2-0 home defeat to Everton in March 1991, aged 17.
He has made the most Premier League appearances for a player, with 612, and holds the record for the most consecutive league seasons a player has scored in - 21.
The Welshman was the first player to score 100 Premier League goals for United and holds the record for the most assists, and has scored the most goals by a British player in the Champions League/European Cup.
His haul of silverware includes 13 Premier League titles, 4 FA Cups, 4 League Cups and 2 Champions League trophies