Manchester United are set to face Barcelona in a friendly in Sweden, with the match set to take place at Gothenburg on August 8.
The Red Devils have a long history with their Spanish rivals, and after defeating them in a friendly in America last year, the clubs will no doubt see the game as an opportunity to try out new tactics and give the squads a run out before they begin their respective seasons.
And United chief executive David Gill said that he couldn't be more excited to be getting ready for another match up with the Catalan giants, especially as it's in a country that is neutral to both sides.
"Manchester United against Barcelona is one of the top fixtures in world football and we are delighted to work with GotEvent to bring this match to the beautiful city of Gothenburg," he told the official United website.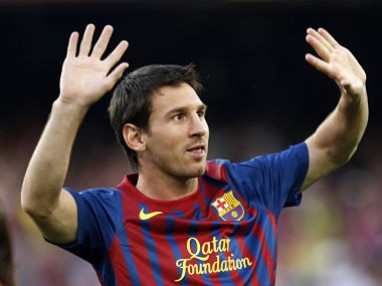 "We have a large following throughout Scandinavia and it's great that this match will form part of our preparations for the new season."
Tickets for the match go on sale on July 3rd at 9am local time, and are available through the official website.
For Barcelona, the match-up may be a chance for fresh signing Jordi Alba to get a chance to shine against the English giants.
Alba's deal was confirmed by the club today, with a statement reading: 'Barcelona announce that today they reached an agreement with Valencia for the transfer of Jordi Alba, who will undergo his medical next week.
"The cost of the operation will be 14million euros and the player will sign a contract for the next five seasons."
The 23 year old was long believed to be fielding interest from United as well as Barcelona, and the Red Devils will have a chance to see what they missed out on as he gets settled into life at Camp Nou.