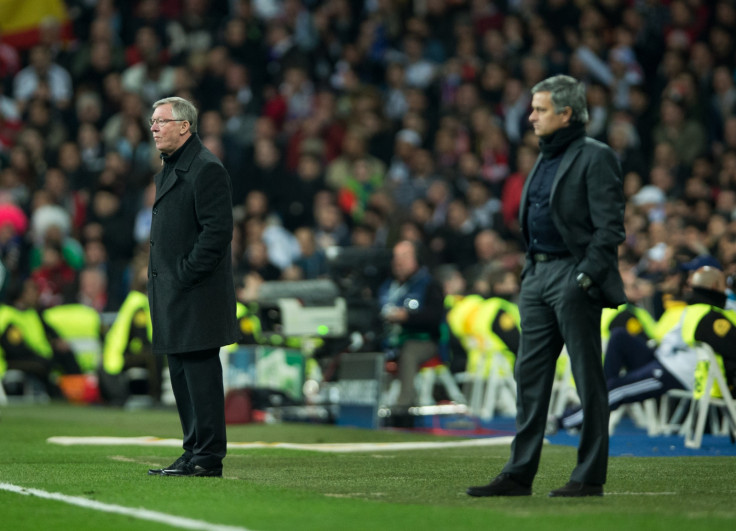 Manchester United manager Jose Mourinho has admitted his relationship with Sir Alex Ferguson started off on a sour note. The outspoken Portuguese boss knocked Sir Alex's United side out of the Champions League with Porto in 2004, when the Scot was frustrated by the behaviour of Mourinho's team.
But after Porto progressed following a last-minute goal in the second leg at Old Trafford, Mourinho was shocked by the magnanimous way in which Sir Alex and Gary Neville accepted their elimination. Indeed, the newly-appointed United manager admitted it was something he had never previously encountered.
"Relationship starts bad. Because in [the first leg in] Porto, he was upset with the [2-1] result and with Roy Keane's red card – but I was a football man and I respect that this is the game, so nothing happened," Mourinho said of his first game against United, according to Sport magazine. "Then, at the end of the second leg, we had an episode that was not normal in our culture.
"We were in our dressing room, celebrating like it was the Champions League final – it was only the last 16. There was a knock on the door, and it was the manager and the captain – Sir Ferguson and Gary Neville. They say: 'Well done, you deserve it, good luck for the future, bye'."
Since then, Mourinho and Sir Alex have become good friends and the new United manager has frequently paid tribute to the legendary Scot, who retired in 2013. Asked what he admires about the former United boss, Mourinho previously told BT Sport: "Everything, his talent, the time he put his talent at the service of Manchester United and football in general.
"The passion that he has put in to everything, and after that in private moments, obviously, a good friend, a good person, a fantastic sense of humour. I like him very, very much. Now and again I've had questions to put to him and the way he has answered to me was always magnificent and a great support."