Jose Mourinho was offered the Liverpool job following the sacking of Brendan Rodgers in 2015, but the current Manchester United boss turned it down, a report says.
Citing sources, Yahoo Sport said Liverpool owners Fenway Sports Group (FSG) approached Mourinho before Jurgen Klopp was hired in 2015 to explore the possibility of the Portuguese succeeding Rodgers at Anfield.
The report claims Mourinho, who at the time was in the final weeks of his second spell at Chelsea, turned down the opportunity in the belief that he would be given time to turn around the Blues' poor run of results.
FSG unveiled Klopp as the new Liverpool manager in October 2015, while Mourinho was sacked by Chelsea two months later.
The revelation comes as something of a surprise given the deep rivalry Mourinho has cultivated with Liverpool over the years.
The former Inter Milan and Real Madrid boss had a long-running feud with Rafael Benitez when the Spaniard was in charge of Liverpool, while his Chelsea team played a pivotal role in stopping the Merseyside club from winning the Premier League title in 2014.
Mourinho and Klopp came face-to-face on 14 October, as Manchester United and Liverpool played out a dour goalless draw at Anfield.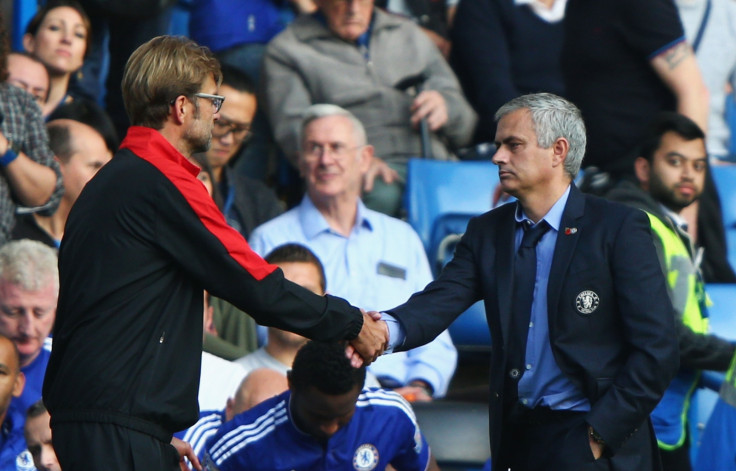 The German was critical of Mourinho's overly defensive tactics during the match and said he could never adopt a similar approach, regardless of the quality of the opponent he came up against.
"It's quite difficult when a top-class team like United has that defensive approach," he was quoted as saying by the BBC.
"I think United came here for the point and they got it. We wanted three points and didn't get it.
"We were dominant, it is a home game for us so we should be dominant. I am okay with the performance – it is not my job to judge the United performance.
"I'm sure if we played like this, you could not do this at Liverpool. Obviously for United it is OK."