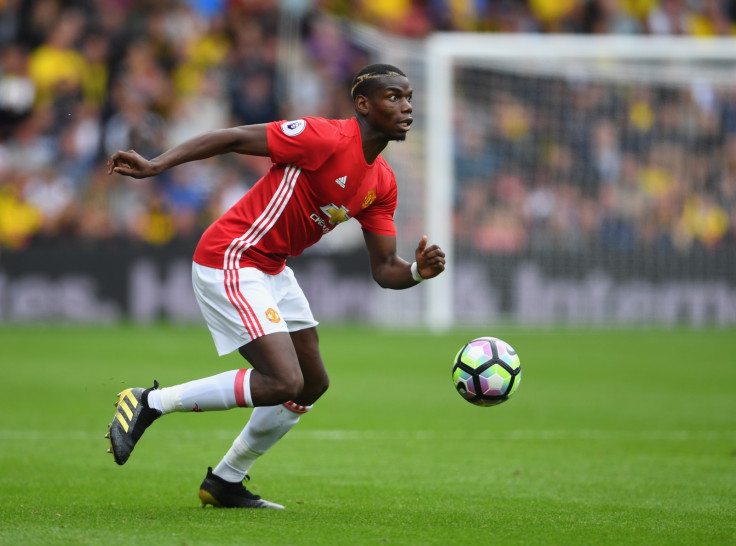 Former Liverpool midfielder Jamie Redknapp thinks Paul Pogba is being played out of position at Manchester United. The 23-year-old Frenchman joined the Reds for a world-record £89m ($115.5m) from Juventus over the summer, but has failed to match fans' immediate expectations.
Pogba has been primarily deployed alongside Marouane Fellaini in a 4-2-3-1 formation at Old Trafford. But Redknapp feels Pogba needs to be afforded more freedom if he is to flourish at United.
"He can play in a midfield two but it's not his position. Playing him like this makes him a £20-£30m player, but to get the full £89m-worth he must play further forward," Redknapp told the Daily Mail regarding the United midfield star.
"There is no doubt United have signed a superb player and he will come good eventually, but Mourinho has got to adapt to him as much as Pogba has got to adapt to United. He's got to change the system to get the best out of Pogba, otherwise he'll get the hump, get his agent involved and then the ugly blame game begins."
Redknapp admitted Jose Mourinho's task at United is complicated by the presence of Wayne Rooney, who also prefers to operate further forwards. He suggested it would be tough to play the duo in a well-balanced United side.
"I don't understand playing Rooney as a midfielder. He may feel like he hasn't got the pace to play up front anymore, but for me he plays as a striker or not at all," Redknapp said of Mourinho's selection
dilemma at United.
"Mourinho has to put his players in their best positions, which isn't happening at the moment as he's got too many of the same type. It's going to be fascinating to see if he can do this without upsetting one of the big boys."