Manchester United boss Louis van Gaal 'deserves more respect than Mourinho and Guardiola'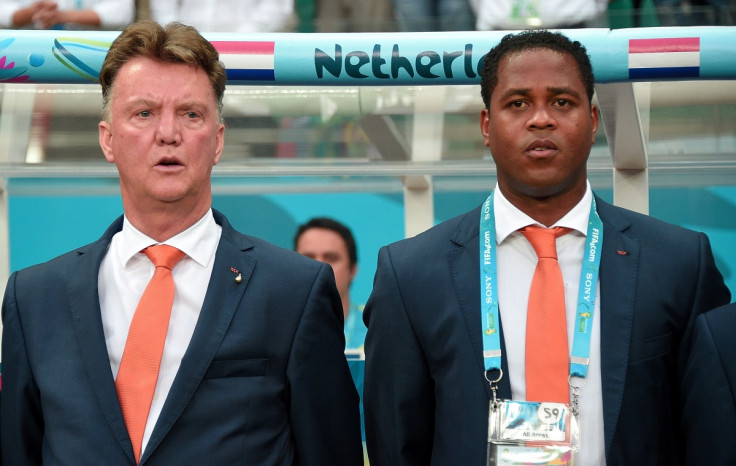 Patrick Kluivert thinks Manchester United manager Louis van Gaal deserves more respect than Jose Mourinho and Pep Guardiola. The 39-year-old Dutchman played under Van Gaal during his time at Ajax and Barcelona, and thinks he merits more respect from pundits, despite his recent troubles at Old Trafford.
Mourinho – who has been persistently linked with the United job – served as Van Gaal's assistant at Barcelona, while Guardiola captained the Catalans on the field. And Kluivert thinks more recognition needs to be given to Van Gaal's influence on both men.
"Van Gaal deserves to be respected the same as Jose and Pep, maybe even more," Kluivert said, according to the Daily Mail. "He started in the game before them and he has helped make them big, as players and coaches. They both owe Van Gaal their thanks. He was there for them at the start."
Kluivert broke into the Ajax side at the age of 17 and thinks Van Gaal is particularly good at giving first-team opportunities to young players. The retired striker also admitted he sees similarities between himself and United's latest academy product, Marcus Rashford.
"Rashford does remind me of myself more than any other current striker," he said of the United star. "I loved the words of Van Gaal that he looks like me on the pitch. I was glad to be compared to him. I hope it also gave Marcus a positive vibe because I did achieve something in football.
"There are similarities in style. His strength, his movement, his nose in front of goal. He knows where he has to stand – and all this at 18. He will be a very good player, you can see he has the tools."
Kluivert praised Van Gaal for trusting young players and guiding them through the early years of their careers. "For the youngsters, Van Gaal is absolutely the right manager," he said of the under-pressure United boss. "He is a fantastic trainer, a perfect human being. He took me from the youth team and gave me a chance to express myself in the highest competition. He gave me confidence, self-belief. He taught me tactically.
"I remember him telling me that a striker needed to go to the near post eight times out of 10, not only to get the ball but also to make space for the second striker. It focused my mind instead of waiting for the ball. He knew when to encourage me and when to tell me off for a bad game."
© Copyright IBTimes 2023. All rights reserved.