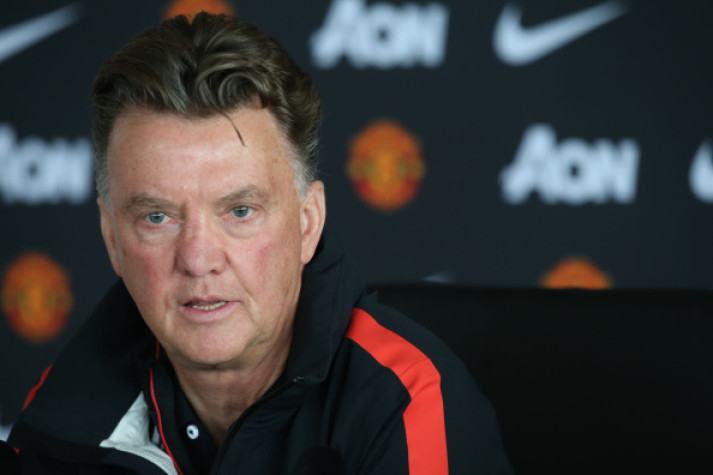 Manchester United manager Louis van Gaal has claimed the atmosphere in the Premier League's stadiums was the main reason behind his desire to work in England.
Having previously managed in La Liga, the Bundesliga and the Dutch league, the former Barcelona and Bayern Munich boss decided to accept the challenge in the summer to overhaul United following a disappointing campaign under David Moyes.
"There is an atmosphere in the stadiums, the fans are always supporting their club until the end and that's fantastic. That's why I want to work here in the Premier League," the United manager said, according to Manchester United's official website.
Even though Van Gaal has had a difficult start to life in the Premier League, he appears to have found his feet after back-to-back victories against Crystal Palace, Arsenal and Hull City.
Van Gaal admitted the 3-0 victory over Hull on Saturday 29 November was the most accomplished performance of the season but he is still cautious about the future.
"In the Premier League, nothing is easy and when you see Liverpool struggling against Stoke City for 85 minutes, it shows. Every game is difficult and that's why the Premier League is exciting because you never know," he said.
Meanwhile, Van Gaal is concerned about the coming busy period. Following the victory over Hull, United visit Stoke City on Tuesday 2 December before two tough games against Southampton on 8 December and Liverpool a week later.
They also may have to face four matches in just nine days between Boxing Day and 3 January, depending on the FA Cup draw.
Van Gaal said: "I cannot change it, I don't think it is good for the players that they play within two days of a match. December shall be like that, and we have also family. I also have a wife and kids and grandchildren and I cannot see them at Christmas.
"But I want to work in the Premier League so I have to adapt and I shall adapt."