With the ink still to dry on his Manchester United contract, Arsenal football star Alexis Sanchez is determined not to allow 'fake news' to overshadow the biggest move of his career.
The 29-year-old Chilean international has taken to Twitter on the eve of his £505,000-a-week transfer to Old Trafford to publicly deny offering a student money for sex.
He also pointed out the inaccuracies in previous stories which claimed he had a secret son.
"Yesterday come out (sic) a FALSE story in the Sun about my personal life, and as it has been said time ago that I have a son that is FALSE too. I'm tired of deny fake news," he told his 2.5m followers.
"Thanks and I ask you please to respect my private life."
His statement was in response to Paulina Sobierajska's claims that he made her the indecent proposal after chatting her up in a bar.
Sobierajska's kiss-and-tell published in The Sun claimed the Chilean offered her £1,000 for sex and asked a friend to approach her about spending the night with her.
"He said Alexis asked him to ask me to give him a price of how much it would cost to make love to me. I was shocked. I made a joke out of it and said £10,000 to make him look stupid."
Sobierajska claimed that after giving her number to his pal, the Premier League's soon-to-be biggest earner started sending her messages on Whatsapp. According to her, she visited his flat five times over a five-month period. The Chilean, who is dating long-time girlfriend Mayte Rodriguez denies the claims.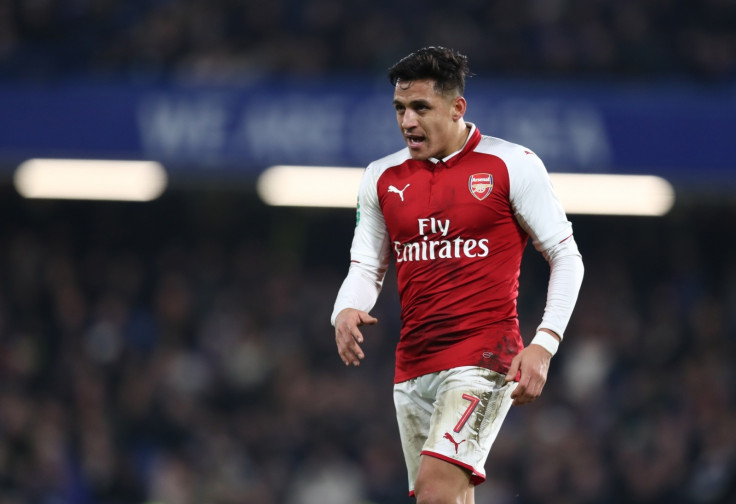 The rumours about a secret child are not as fresh. They stem from a 2014 report when a former ex-girlfriend of Sanchez told the Sunday People she was pregnant with his child, before she gave birth to a baby son.
A former air stewardess by the name Mary Plaza claimed he fathered her child after a brief fling.