Why Jack Brooksbank chose a rare padparadscha sapphire engagement ring for Princess Eugenie
Newly engaged couple have shared their engagement pictures from Buckingham Palace.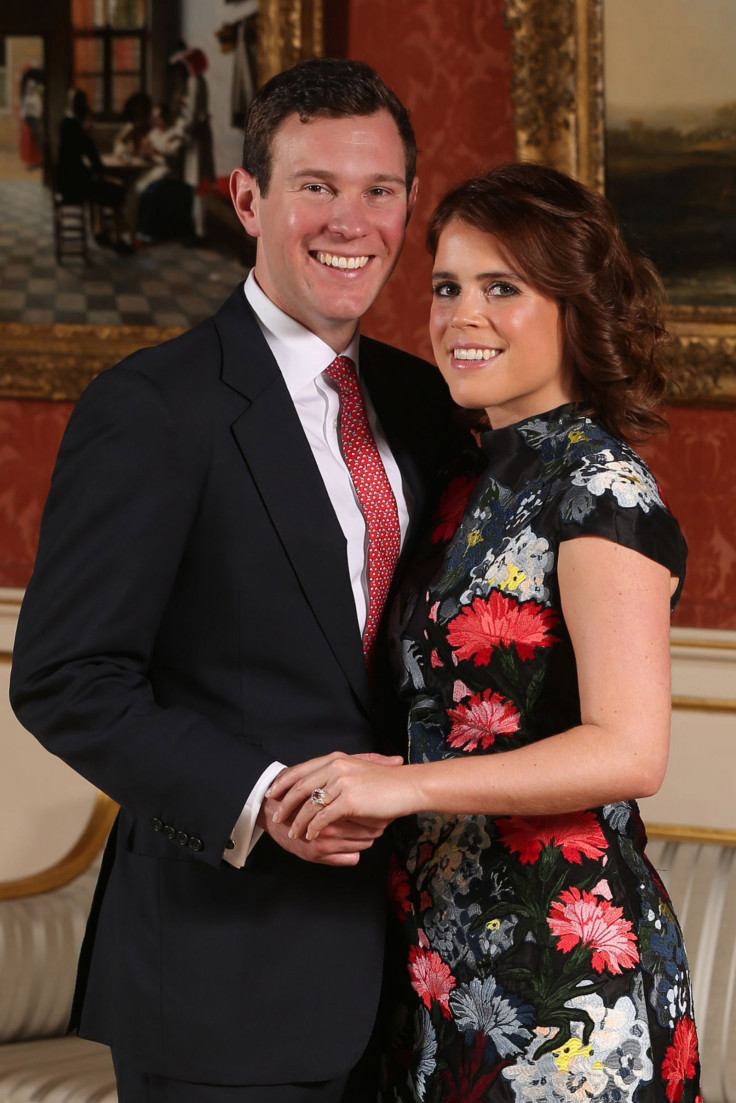 The Duke and Duchess of York announced the engagement of Princess Eugenie and her long-term boyfriend Jack Brooksbank earlier today (22 January) via Twitter. Now, the ring has been revealed.
The couple are set to walk down the aisle this autumn after seven years of dating. They got engaged in Nicaragua.
Eugenie, 27, and Brooksbank, 31, have released images of the exquisite ring, which comprises of a rare oval padparadscha sapphire surrounded by diamonds and set on a gold band.
The royal wears a floral high-neck dress by Erdem and shoes by Jimmy Choo next to a suited Brooksbank in the loved-up photos, which were taken in the Picture Gallery at Buckingham Palace.
The couple are believed to have designed the ring together. It may be a nod to Eugenie's mother, Sarah, Duchess of York, since it is strikingly similar in appearance. While Eugenie's stone is a light pink, her mother's was famously ruby red and surrounded by diamonds when she got engaged to Prince Andrew in 1986.
As Eugenie is very close to her mother, this could explain the unusual yet stunning choice.
The beautiful padparadscha is recognised by its pinkish-orange hue and is the rarest of all sapphires, usually originating in Sri Lanka.
The Natural Sapphire Company says: "Nothing brings to mind blooming flowers like padparadscha sapphires.
"Named after the colour of a lotus blossom, the pinkish orange glow of these stones are hypnotising."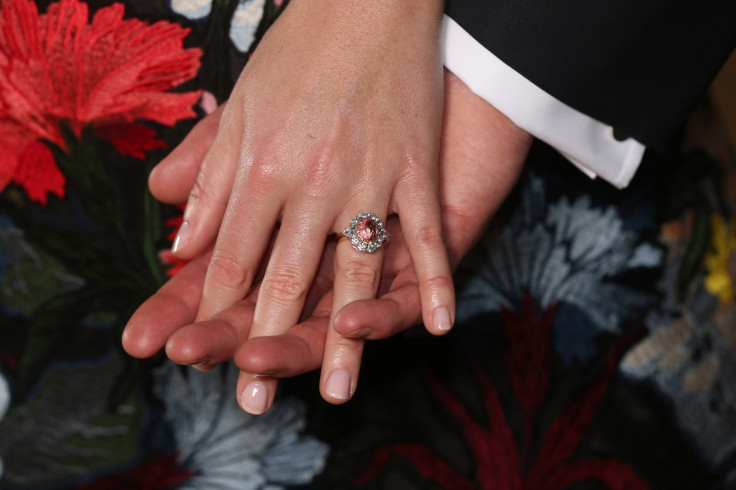 Princess Eugenie's divorced parents, Prince Andrew and Sarah Ferguson, were "delighted" to share the happy news today, while Brooksbank's parents have said they are "completely over the moon".
The Duchess of York posted a series of tweets following the announcement, adding a picture of the couple overlaid with the words: "A total embrace of goodness and joy... Eugenie is one of the finest people I know and so together it will be pure harmony".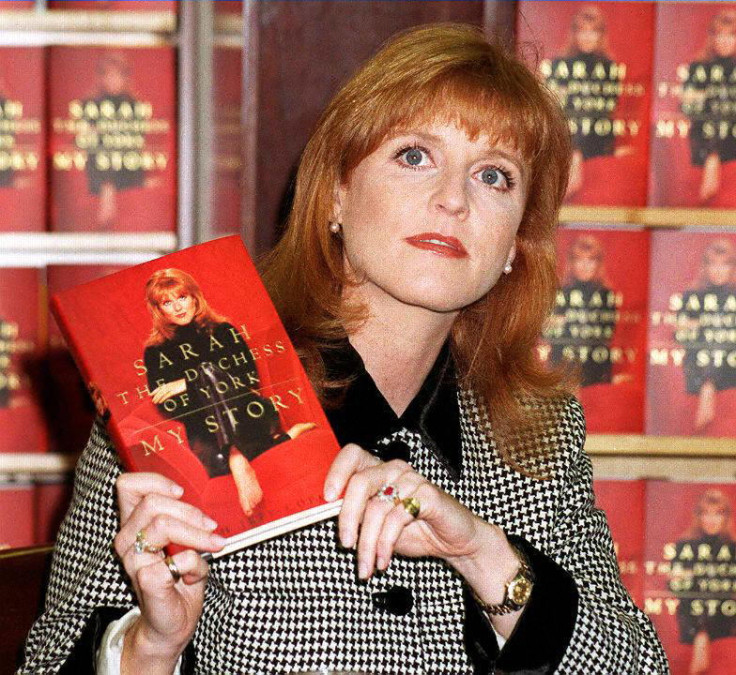 The Duke of York later said: "I'm absolutely overjoyed. I'm thrilled.
"Jack is an absolutely outstanding young man and Eugenie and he have got to know each other over a number of years, and I'm really thrilled for them."
The wedding will take place at Prince Harry and Meghan Markle's choice of venue, St George's Chapel in Windsor Castle, later this year.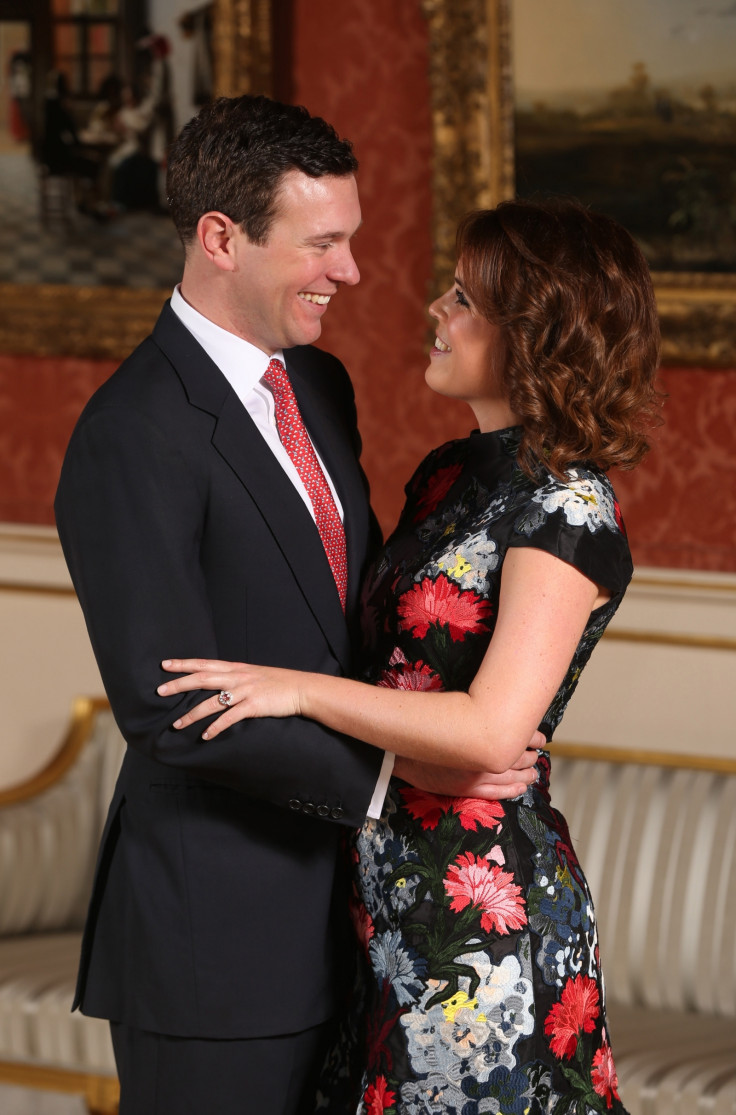 Prince Andrew also revealed that the family's attention will soon turn to wedding planning and "getting it all organised", but said: "We can't fix a date yet, we've got to look at everyone's diaries. It's a bit more complicated than that."
He added: "But today it's their day. I'm just completely overjoyed for them and wish them every happiness."
A Buckingham Palace spokesman said the Queen and Duke of Edinburgh "are very pleased and wish the couple all the best".