Manchester United have a strong enough squad to win the Premier League in the upcoming season, new signing Nemanja Matic has said.
Matic completed a £40m ($53m) move to United from Chelsea this week and made his debut for the Red Devils in a 2-1 friendly win over Sampdoria in Dublin on 2 August.
The Serbia international said he had already acclimatised to his new surroundings and was looking forward to making a strong start to the new season.
United have won the top-flight title more times than any other English club at 20, but they have not tasted success in the Premier League since Sir Alex Ferguson retired in 2013.
"We will see this season what we can do but I'm sure with hard work we can be one of the favourites for the title," Matic was reported as saying by ESPN.
"Manchester is a big club and the title is the biggest target. Manchester needs to be in a position to always fight for the title because Manchester in their history, with all the titles they have, I think it's natural for them to fight for the title."
United begin their 2017/18 campaign by taking on Real Madrid in the Uefa Super Cup in Skopje, Macedonia, on 8 August, and Matic said the Red Devils could make a statement by beating the Spanish and European champions.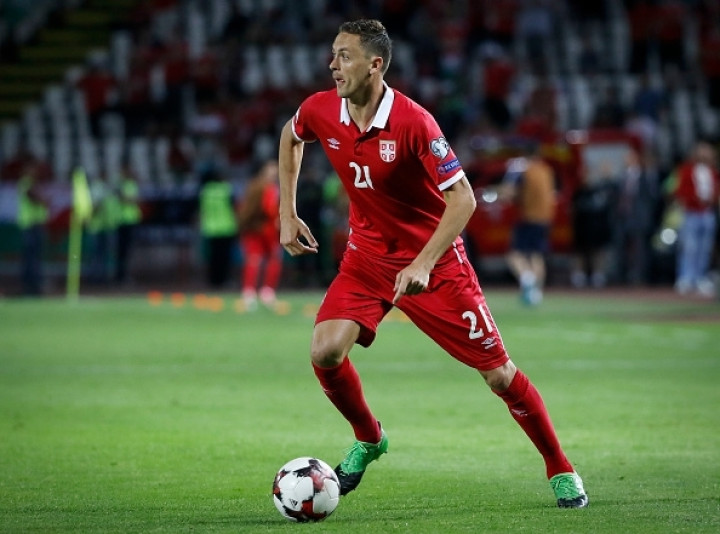 "It is a big game when you play against Real Madrid and we are happy that we can compare our qualities with them," he stated.
"As you know they won the Champions League and they showed they are one of the biggest clubs in the world, so it will for sure be an interesting game for us, very hard but we will be ready."
Meanwhile, United trio Paul Pogba, Henrikh Mkhitaryan and Zlatan Ibrahimovic were nominated for the Europa League player of the season award by Uefa.
The inaugural award will be presented when the draw for the group stages of the competition takes place in Monaco on 25 August.