Manchester United captain Wayne Rooney has been tipped to return to boyhood club Everton. The 31-year-old star swapped Goodison Park for Old Trafford in 2004 – but could play for the Toffees again before the end of his playing career, according to former teammate Leon Osman.
The 35-year-old midfielder would love to see Rooney return to Everton, and has suggested it is a very real possibility. "It would not surprise me," he said of the United skipper potentially moving back to Everton, according to Sky Sports.
"I think he has been mending bridges for a couple of seasons now and you know he is an Evertonian at heart. I am pretty sure he would love to come back and I hope it happens."
Meanwhile, Osman also opened up about the circumstances surrounding Rooney's much-discussed move from Everton to United, admitting he was not surprised by the switch. Rooney was transferred to United following a stellar showing at Euro 2004, when he was just 18.
"Towards the end of the last season he mentioned that he was possibly going to be going," he said of Rooney's United move. "He had had a terrific couple of seasons with us and at the time Everton were desperate for the cash and United were prepared to pay the money.
"I think we always knew that it was a deal that had to happen. It was put in jeopardy a little bit when he broke his foot in the Euros, but that just delayed it. We were sorry to see him go, he was our best player at the time, but thankfully we moved on quite quickly the following season."
Rooney is currently second on United's all-time list of leading goalscorers, but has found himself on the bench over the last few weeks amid a poor run of form. But the forward recently admitted he is working hard to regain his place in the United side.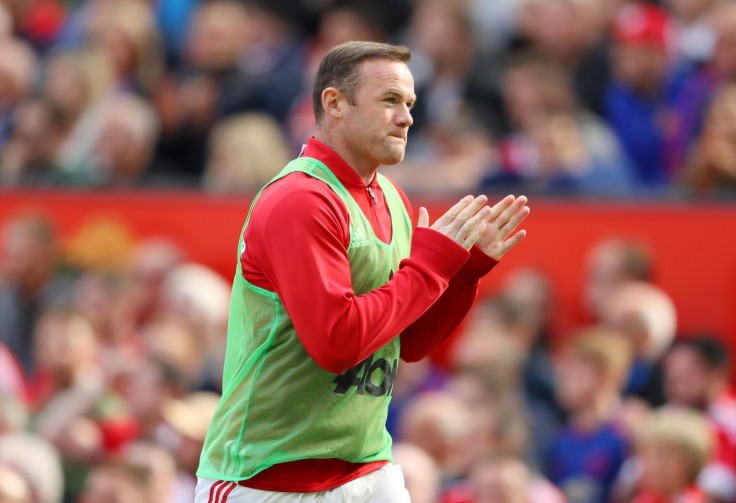 "As a football player you want to play. It is my job, I love football and I love being involved with the team," the United captain said recently. "Obviously I am not starting at the minute with Manchester United and I have to work hard to try to get back in the starting XI, which I am doing, and when I get my chances I have to take them.
"But again I am fully supportive of the team, of the players and of the manager at Manchester United. Of course I want to be involved but the most important thing is that we win."