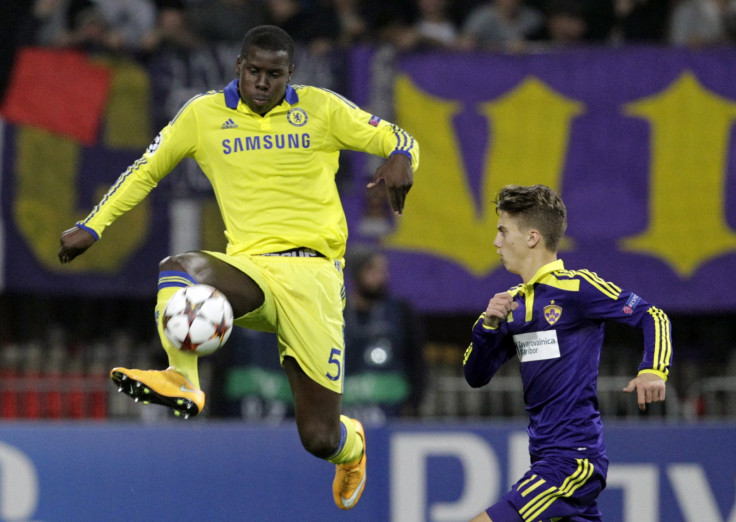 Jose Mourinho signed Raphael Varane for Real Madrid in 2011 as a teenager and within months he had turned the defender into one of the best centre-backs in the world.
While reports have since linked the French international with a move to Stamford Bridge, the current Chelsea boss instead appears intent on fashioning a new Varane: Kurt Zouma.
Zouma and Varane have emerged at the sharp end of world football via very similar routes, rising far more quickly than many experts predicted.
Real Madrid signed Varane in summer 2011 after paying £8m to Lens for his services on Zinedine Zidane's advice. The young defender was expected to be only a back-up for Sergio Ramos and Pepe, but soon became a regular starter - even usurping the decorated Spanish and Portuguese internationals.
Chelsea, meanwhile, completed the signing of Zouma on deadline day last January by paying £12m to Saint Etienne after his excellent Under-20 World Cup the previous summer. Like Varane, the 20-year-old defender was earmarked as a future prospect rather than an immediate first-team fixture, and Mourinho decided to loan him straight back to the Ligue 1 side for the remainder of the season.
Zouma then revealed he had rejected other offers from big clubs – Manchester City and Newcastle were reportedly interested – after Mourinho called him to reveal his plan to turn him into a new Varane.
"He told me about Varane, he took Varane [as an] example, I had him in the back of my head" Zouma said. "Mourinho is a great coach, I already loved Chelsea since I was little, I jumped on this opportunity to sign."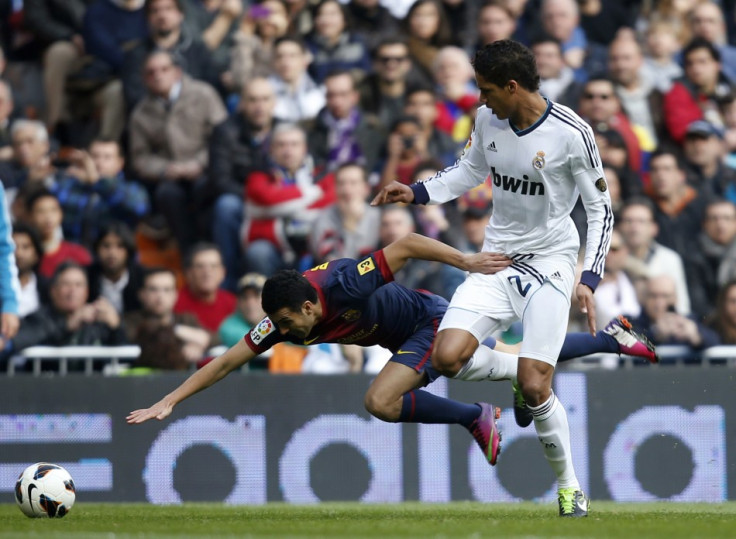 Following David Luis's departure to PSG last summer, the Chelsea boss opted to bring Zouma back to West London. Little by little the young French defender has grown in stature, and is now pushing for a place in the starting line-up. Real Madrid fans will surely see the parallels.
Mourinho is aware he has a new gem on his hands, and on Tuesday night he didn't hesitate to hand Zouma a starting spot ahead of Gary Cahill for the crucial League Cup semi-final second leg against Liverpool.
Zouma managed to stop the sensation Raheem Sterling, just as Varane burst to prominence by stopping Lionel Messi in the 2013 Copa del Rey semi-final.
After the game, Mourinho rewarded him with four simple words: "Zouma was very good."
The Portuguese boss added: "Playing against Sterling is something nobody enjoys, the kid is very good, very quick. Zouma coped so well with that, Brendan brought on Balotelli and put Sterling on the sides.
"Zouma is very quick, fast and he's learnt positional play. Despite the fact he's 20, he's very mature.
"In the Premier League he hasn't started many matches but in the Capital One Cup he's played every game, also in the FA Cup. At this moment we have three central defenders and we are fine."