Chelsea Star Plans To Take Advantage Of United CL Disappointment
David Luiz Says Manchester United will be low on confidence after their Champions League loss, but Mike Phelan insists they will bounce back for the FA Cup quarter final
David Luiz says Chelsea are ready to take advantage of Manchester United being dumped out of the Champions League, with the Blues hoping to take victory over the current title leaders in the FA Cup quarter final.
United lost to Read Madrid during the week under controversial circumstances, with Luis Nani receiving a red card for a tackle which completely turned the momentum in the game.
Despite the difficult loss, the side must now pick up for the all-important FA Cup match and assert their dominance in the league which has so far given them a 12 point lead in the table.
But Luiz insists their confidence won't completely return just yet.
"It's difficult when you've been knocked out of an amazing competition like the Champions League," he said in the Daily Star. "After that your confidence is not the same.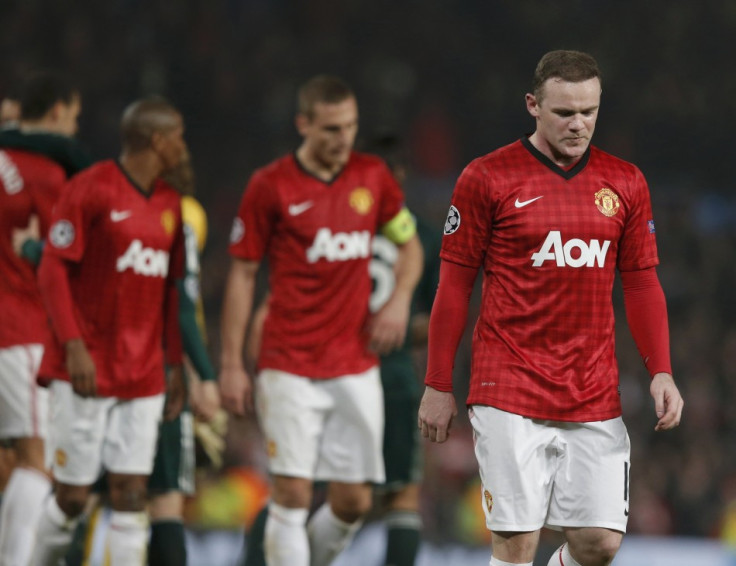 "The happiness inside your heart is not the same.
"Chelsea can take advantage of this as a bonus. Maybe it gives us an advantage.
"Some of the United players and fans will be thinking, 'It's not the Champions League' and so it's difficult to come in with the same form.
"Sunday is a massive game. This is a massive week for us. Chelsea need to win."
United assistant manager Mike Phelan, who has taken over media duties from Sir Alex Ferguson in the wake of the Champions League loss, has different ideas about the FA Cup, arguing that his side will come out fighting.
"It won't be a problem lifting them," he told Sky Sports.
"Disappointment in football is a part of the game and, as a football club, we've been here before. We'll bring the players together again and have a look at certain things and kick on now. It's very important that we finish the season well."
© Copyright IBTimes 2023. All rights reserved.