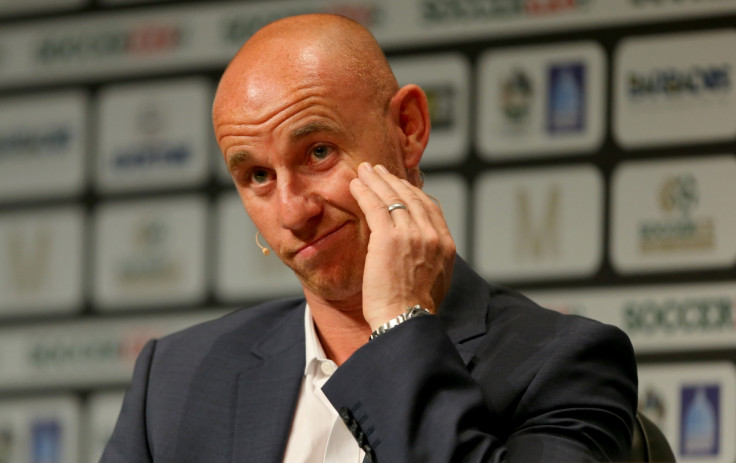 Manchester United academy chief Nicky Butt has labelled Matthew Olosunde an "exciting prospect" following his arrival to the club in March. The defender signed for the Red Devils during the January transfer window, but could not complete his move due to the lack of international clearance.
It took around two months for the 20-time English champions to complete the paperwork and hence they could only confirm the signing in March. The versatile defender, who can play at centre-back or right-back made his debut for the United U18 side after receiving international clearance.
Olosunde was part of New York Red Bulls in the United States' Major League Soccer (MLS), but quit the club in order to pursue his studies. Duke University has named him as one of their six recruits before the Red Devils pounced and brought him to Old Trafford. Butt, who was named United academy chief earlier in the year, is expecting big things from the defender.
"He's one that's been ongoing for a while. With the clearance, it took a while, but we've got him. He's a good player, a nice lad and a really good athlete. Hopefully, we'll see a lot from him in the coming years because he's someone we're really excited about," Butt said, as quoted by the Manchester Evening News.
The 18-year-old former MLS prospect was also called up to the United States U20 side following his move to the Red Devils. Duke University coach John Kerr has given a glowing report of the defender and believes his best position is at right-back. He also compared his skill set to that of Barcelona full back Dani Alves.
"He's incredibly athletic. He doesn't look like the strongest guy in the world, but he's pretty strong. His recovery pace is very impressive," Kerr told Mirror.
"He's played a number of positions. He's played centre defensive midfield, he's dabbled a bit at centre-back, but for the national team he mostly plays right back. His best position might be right full-back. He has so much pace, that he can be like that Dani Alves type, that gets up and down the field. He loves to go forward and get to the final third," he added.