Pablo Zabaleta says Carlos Tevez will relish the challenge of coming up against his old side when Manchester City take on Manchester United, despite off-field issues and a controversial history with his old club.
United are currently 15 points ahead in the table with eight games still to play. While Roberto Mancini has conceded that the title race is over, a win for City against their cross-town rivals would certainly rebuild some dignity and lay a marker down ahead of the new campaign.
Tevez has a long bittersweet history with United; the striker joined the club on a two year loan spell from West Ham United, before making a permanent move to City in 2009, a cross-city transfer marked with an infamous 'Welcome to Manchester' poster.
His relationship with United boss Sir Alex Ferguson has often been a rocky one, but Zabaleta believes the striker will uses these emotions to go out all-guns-blazing against his old club.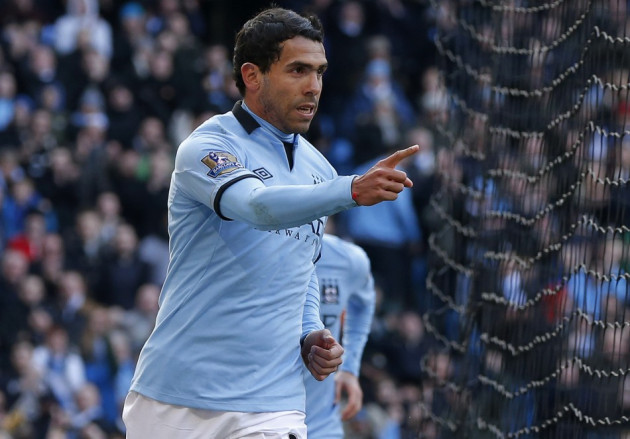 "Every time we play against United it is a particularly special game for Carlos," he told the Sun.
"He has always done well against them. He was a United player once and I've seen him play with great passion against United.
"It will be a special day for Carlos and a special day for the team."
For Tevez, the Manchester derby next Monday evening isn't the 29 year old's only concern. On Wednesday, he's due in court for driving related offences which could result in a six month jail sentence, though it is more likely he will be handed a community service order.
But Zabaleta insists he isn't concerned over the matter, and is ready to move on and concentrate on football.
"It doesn't seem to bother him," he explained. "Roberto Mancini said last time he hopes the police will stop him again because it looks like it is a great motivation for him.
"It was just a small mistake by Carlos. He knows now he has to be calm otherwise he is going to be in trouble. Now he has got some friend to bring him to [their training ground] Carrington every day."