Manchester United and Manchester City target Christian Eriksen is handling the pressure that comes with being connected to two of England's biggest clubs, his agent insists, with the playmaker continuing to field interest despite the speculation going quiet in recent weeks.
Eriksen has long been on the radar of a number of Premier League clubs, and so far this season in Holland the 20 year old has scored five times in 23 appearances for the Dutch side.
United have been reportedly chasing Eriksen for over a year, with the youngster impressing against the club in the Europa league at the start of 2012, and City see the former Chelsea trialist as a possible prospect as they look for long term success in England and throughout Europe.
But as the January transfer window opened, speculation surrounding a move went quiet, and agent Martin Shoots says his client is pleased to be able to get on with helping Ajax.
"For the last couple of weeks, and also because of the holidays, the press have kept their distance, which is something [Eriksen] does not regret," he said, according to Sky Sports.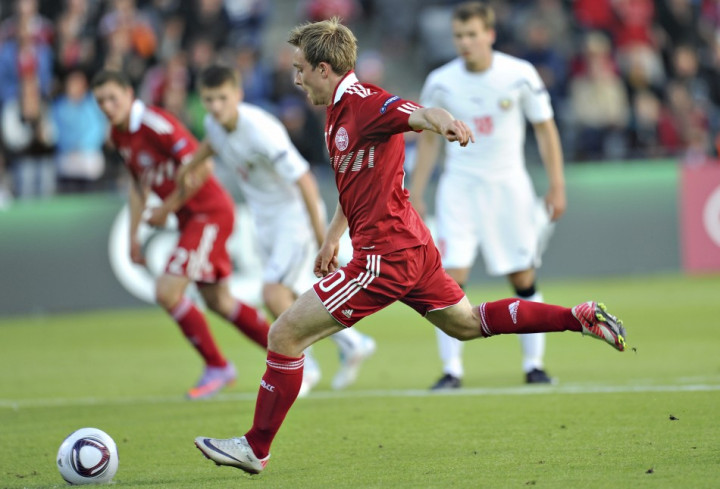 "I'm not saying that this means no-one is interested as it would be strange for a player who has been followed by the biggest clubs in football since he was 14 years old to not be on their radar anymore."
Eriksen recently said that he wanted to make sure that any future move included game time, and with his skills continuing to develop at Ajax it's only a matter of time before he might be handed a chance to play for a side like City or United in the future.
"He is improving strongly and for the third consecutive season he is again improving his goal average in the league," Shoots explained.
"Before Ajax's trip to Brazil [for their winter training camp], Christian's focus was on the big match coming up against Feyenoord and that is what he wants to keep focusing on.
The star's agent still hinted that a move in Janaury might be possible, saying: "Christian just wants to concentrate on his football, but you never know what might happen in football."
Ajax coach Frank De Boer admitted today that Eriksen will likely leave in the summer, saying: "I expect Alderweireld, Eriksen and Siem de Jong to leave us in the summer."