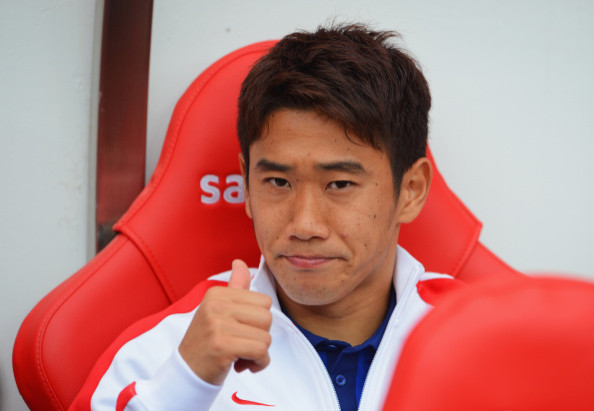 Manchester United have confirmed that Shinji Kagawa has left the club to return to Borussia Dortmund on a three year deal as Louis Van Gaal looks set for a serious cleanout of the squad.
Kagawa made the move to Old Trafford in 2012 for £14m but has failed to make an impact under the three managers he's played for since. When Van Gaal was made manager at the end of last season some thought Kagawa might be given more of a chance, however it would appear that his Premier League hopes have come to an end.
A statement from United read: "Shinji Kagawa is to rejoin Borussia Dortmund after the German club agreed a deal with Manchester United for the Japanese international.
"Everyone at Manchester United wishes him well for the future."
Dortmund sporting director Michael Zorc revealed that United approached them in the last few days to re-sign Kagawa, who starred for the side before his move two years ago.
The possibility of signing Shinji Kagawa from Manchester United only arose for the first time in the last few days", he said. "Naturally we decided to add his enormous quality to our squad once again".
While Kagawa admitted it was a dream come true to play in the Premier League he insisted that he felt positive about returning to Dortmund, who are hoping to get back in the mix with a rampant Bayern Munich side for the Bundesliga title.
"The day I left, I said in an interview that the chapter Borussia Dortmund was not closed in my life," he said. "I wanted to fulfill my dream of playing in the Premier League. Now I am simply delighted to be back in Dortmund with this fantastic team and set-up and these unique fans. BVB is like a family and I am proud that they did not forget me and that I can belong to it once more."
United are believed to be considering moving on a number of players in the coming 24 hours, with Tom Cleverley, Danny Welbeck and Javier Hernandez all touted for moves.
Van Gaal has insisted that the club need a rebuilding period and fans must be patient with the side, as they struggle to adjust to life without Sir Alex Ferguson.