Manchester United confirm US return for the 2015 International Champions Cup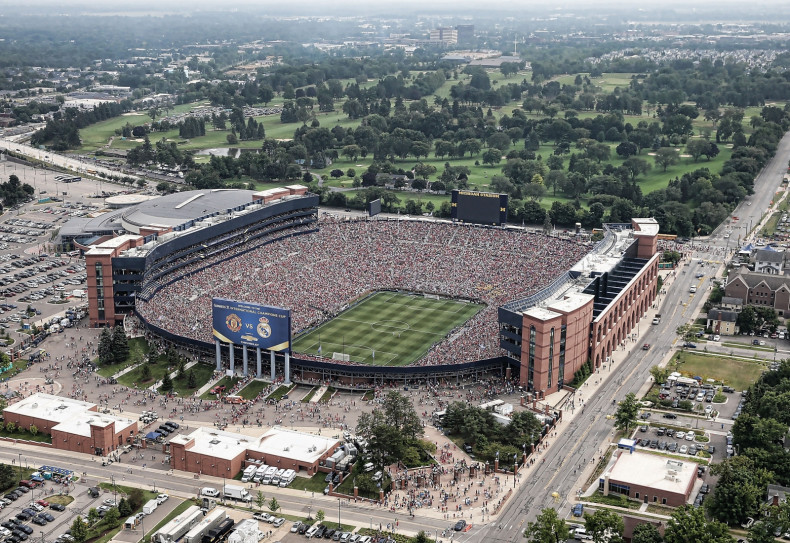 Manchester United have confirmed they will be returning to the United States this summer to participate alongside the likes of Chelsea and Barcelona in the 2015 edition of the International Champions Cup.
Manager Louis van Gaal's side won the pre-season tournament in 2014 following a 3-1 victory over rivals Liverpool that was secured courtesy of goals from Wayne Rooney, Juan Mata and Jesse Lingard.
Despite that success, though, the manager expressed discontent with the amount of commercial activity and travelling involved in the 13-venue tournament, with United playing three group matches in Colorado, Maryland and Michigan before travelling to Florida for the final.
"We have to prepare the season and when you have commercial activities and dreadful distances, having to fly a lot and the jet lag, it is not very positive for a good preparation," he was quoted as saying by The Telegraph in July 2014 before his first game in charge against Los Angeles Galaxy.
"The tour was already arranged and I shall adapt and United will do everything to apply to my rules, but I have said that already."
While the exact structure, dates and venues for the 2015 competition have not yet been fully announced, initial reports have suggested the schedule will be shortened.
This is sure to appease Van Gaal, particularly if rumours that United are likely to be based in one area of the country rather than having to repeatedly travel across different time zones ring true.
The Red Devils began the 2014-15 season very sluggishly indeed, suffering defeats to Swansea and MK Dons and drawing with Sunderland and Burnley before finally registering a first competitive victory under their new manager against Queens Park Rangers on 14 September.
Other teams set to feature in the cup include Paris Saint-Germain, Fiorentina, FC Porto and Club America.
Major League Soccer will be well represented by the returning Galaxy, the New York Red Bulls and the San Jose Earthquakes.
Real Madrid, who lost 3-1 to United in front of a record crowd at Michigan Stadium in 2014, will not be coming back to America but are instead set to compete alongside Manchester City and AS Roma in a sister tournament based in Australia.