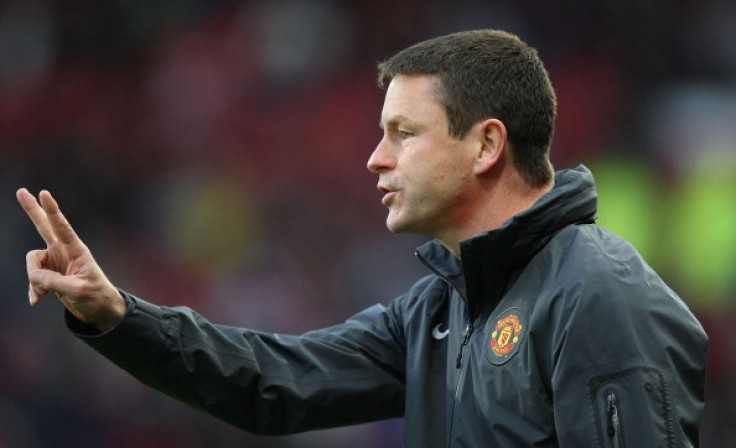 Manchester United have confirmed their Under-18 coach Paul McGuinness has left the club on Friday. He joined the Academy staff in 1992 and after a series of poor results, has decided to leave his post of youth-team coach to pursue other ambitions in football.
A statement on United's official website read, "Paul McGuinness has announced he is leaving his post as youth-team coach at Manchester United to pursue other ambitions in football."
Paul is the son of former United manager Wilf McGuinness, who joined the academy staff in 1992. He saw 86 academy graduates go on to play for the Red Devils' first team, out of which 23 players became full internationals.
United executive vice-chairman Ed Woodward confirmed the club are in the process of restructuring their academy while speaking on a conference call with investors. United Under-18s have had a disappointing run as they are without a win in the last 12 matches.
McGuinness' highlight came when he guided his side to the FA Youth Cup success in 2011. He has expressed his delight after he was privileged to follow in his father's footsteps at Old Trafford.
"It has been an honour and a privilege to follow in my father Wilf's footsteps and to serve Manchester United in a variety of roles for a total of 28 years," McGuinness explained, as quoted by the club's official website.
"I have dedicated my life to each job, from player to education and welfare officer, to Centre of Excellence director and scout, assistant academy director for under-9s to under-16s and later under-17s to under-21s, head coach for the professional development phase and finally youth-team coach.
"I will be forever grateful to Sir Alex Ferguson for making my dreams come true and inviting me to represent Manchester United as a player and for the last 23 years as a proud member of staff.
"I have learned a great deal by working with Sir Alex and so many special Manchester United people over the years, especially my mentors Eric Harrison, Jim Ryan and Tony Whelan.
"I have so many incredible memories, particularly the FA Youth Cup win in 2011 and being asked to be part of the Munich memorial service in 2008, but I have especially enjoyed working behind the scenes with devoted colleagues, nurturing and coaching young players to reach their potential.
"I now have other ambitions I would like to fulfil in football that I can only experience outside the club.
"I am extremely grateful to all the staff at Carrington and Old Trafford for their friendship and professionalism over the years. Many thanks also to all the United supporters from all over the world - especially the incredibly dedicated followers of the Under-18 and youth teams.
"Finally, I would like to wish good luck for the future to Louis van Gaal, Ryan Giggs, the first team and all the players and staff at the Academy," he concluded.